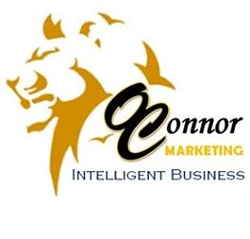 My motto was always 'short term hard work for long term success'.
Sydney, Australia (PRWEB) May 21, 2014
O'Connor Marketing is a new B2B, promotions and event marketing agency with their eyes firmly on the future. Specializing in customer acquisitions through event marketing, promotional, and business-to-business campaigns, O'Connor Marketing provides clients with a professional and personalized service that is parallel to none. The firm's creative campaigns build a direct and personal link to customers, delivering a high return on investment, and resulting in long-term growth for clients.
Read experts from the interview below with managing director Ronan O'Connor:
Why did you choose to start a business in this field?
Ronan: My dad was a business owner, so I grew up watching him be in charge of his own schedule and time. He worked hard but was also well rewarded for his time and effort, so running my own business was always very appealing. My Motto was always "short term hard work for long term success" and as I educated myself on the sales and marketing industry I recognized that if I could develop expertise in this industry that it was one of the most financially rewarding industries to be in.
What makes your business stand out from others?
Ronan: I heard a quote once and it goes, "there is work and there is your life's work". Lots of people work in industries where there is no development, progression, opportunity, or recognition for the effort they put it. At O'Connor Marketing we give people an opportunity to do that, to put themselves in a position to be able to build a career they can be proud of and every day the people we work with can see their hard work being rewarded and paying off.
About O'Connor Marketing: http://oconnormarketing.com.au/about-us/
What sort of expansion plans does your company have?
Ronan: Firstly we want to consolidate our position as the premier outsourced sales and marketing company in Sydney. We have just completed some market research into other cities over the past month and from those result we will be expanding into Adelaide, Brisbane and Melbourne by the end of 2014. Our goal is to open a further 4 cities is 2015 and launch into New Zealand in late 2015, early 2016.
What was your mission at the outset?
Ronan: To become the market leader in delivering quality customers for our clients, along with providing the management personal required to achieve those results, and also to create a company that is valued as much for its professional and ethical standards as it is for its capacity to deliver new customers.
Why will customers stay or do repeat business with your company?
Ronan: The main reason clients work with us is that we generate new business for them with less risk as they only pay us for the results we generate. For that reason it is much more cost effective. They stay with us for two reasons:
1. When they see number of new acquisitions it's like a drug, they are addicted and they want more.
2. The clients visit our workshops in the office and they love what they see. The principles we teach every day is for the sales consultants to create a great first impression of themselves and the client, to represent the client in the best possible manner at all times and also to leave every potential customer on a positive note, make everybody's day better off for seeing you. The clients know this and appreciate our efforts.
If you had one piece of advice to someone just starting out, what would it be?
Ronan: Think about what you want, where do you want to be in a year, 5 years, or 10 years' time? What do you want to achieve? Write it down, if it's not on paper it does not exist. Nothing is impossible. If you want something badly enough you just need to apply yourself on a daily basis.