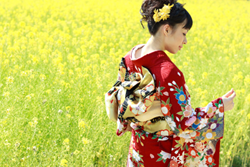 Oahu Hotels like Courtyard Marriott Waikiki welcome guests to the Cherry Blossom Festival – a popular Honolulu event.
Honolulu, HI (PRWEB) January 30, 2015
Oahu Hotels like Courtyard Marriott Waikiki welcome guests to the Cherry Blossom Festival – a popular Honolulu event. The Cherry Blossom Festival, which spans 3 months from January through March, includes events and activities throughout the state, including many that take place on Oahu. Courtyard Marriott Waikiki has impressive special offers to welcome guests who come to enjoy this and other top events. View offer details >
Cherry Blossom Festival
January through March 2015
Various Locations
In 2015, the Cherry Blossom Festival will mark its 63rd year of celebrating Japanese culture. The Honolulu event is modeled after a similar event in Los Angeles called Nisei Week Japanese Festival. Hawaii officials felt that the strong Japanese presence in Hawaii called for the same type of event to take place in their state and in 1952, the Cherry Blossom Festival made its debut.
Each year since then, the Cherry Blossom Festival has grown to include dozens of activities that take place throughout Hawaii. Highlights include a fun run, a golf tournament, Japanese puppet theatre, live music, cultural demonstrations, an arts and crafts fair, and plenty of delicious food. For many attendees, the crowning of the Queen is another high point. For months, Queen contestants study Japanese traditions, grace, and culture, and they show off their skills at the Festival Ball.
Courtyard Marriott Waikiki is an ideally-located Oahu hotel, and it is a great choice for those coming to Hawaii to enjoy some of the popular activities that take place nearby during the Cherry Blossom Festival. The hotel is located near dining, shopping, attractions, and it is just a short walk to world-famous Waikiki Beach.
Those planning a visit can view the event's website for a full schedule of events that will take place throughout the 3-month-long Cherry Blossom Festival.
About Courtyard by Marriott Waikiki – An Oahu Hotel:
Our Oahu Accommodations give our guests the chance to experience all the best that Oahu has to offer – all within a short distance of our conveniently located Honolulu Hotel. Courtyard by Marriott Waikiki Beach is just a few steps from the world-famous Waikiki Beach and a short drive from Honolulu International Airport.
The beautiful Guest Rooms at Courtyard by Marriott Waikiki feature comforts and amenities that make all of our visitors feel right at home. Guests can email or post pictures using our super-fast complimentary internet connections, watch movies on flat panel TVs, and get tips from our Concierge about Oahu Attractions, Oahu Events, Oahu Activities, Oahu Restaurants, Oahu Shopping, and more. Private Lanais and Dreamer Beds with Pillowtop Mattresses assure a relaxing stay.
Planning a visit to Oahu? Choose Courtyard by Marriott Waikiki Beach. Our ideal location, well-appointed Guest Rooms, thoughtful amenities, and attentive service keep our guests coming back again and again. Call 808-954-4000 to check rates or make reservations.
View the beautiful Guest Rooms at our Oahu Hotel.
Take a Photo Tour of our Waikiki Hotel and the island of Oahu.