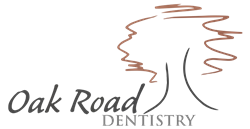 SNELLVILLE, Ga. (PRWEB) July 06, 2022
Dr. Patrick French and Dr. Clancy Poore announce the launch of their dental practice's new website and invite new patients to explore the concierge-meets-technologically-advanced services offered at Oak Road Dentistry.
For more than 20 years, Oak Road Dentistry has served patients of all ages in Gwinnett County, GA. To mark the practice's dedication to providing the latest dental innovations, the dental partners have updated their website and added new services including CEREC dental restorations and Turbyfill dentures.
Chairside Economical Restoration of Esthetic Ceramic (CEREC) is a recent innovation in dental restorations, allowing for restorations to be made onsite at Oak Road Dentistry. Dr. French and Dr. Poore invested in the necessary CAD/CAM (computer-aided design and computer-aided milling) technology to allow for the onsite creation of dental crowns, inlays and onlays, dental implants, dentures, bridges, and more. To create custom restorations while patients wait, Oak Road Dentistry uses a specialized scanner to create digital impressions, in conjunction with advanced 3D technology to create completely natural, and extremely durable dental restorations. The benefits of CEREC restorations include less patient discomfort, less waiting for permanent restorations, fast results, and superior durability.
Likewise, the dental practice has also become one of the few dental practices in the region to offer patients custom dentures using the Turbyfill method. Turbyfill dentures are designed to replicate each patient's mouth while eating, chewing, and speaking. Patients who need dentures will experience enhanced function and appearance with Turbyfill dentures, which use either hybrid composite or high-quality porcelain for the teeth. Benefits also include a better fit, less slippage, less irritation to the gums, and fewer speech difficulties.
Other premium dental technologies used by Oak Road Dentistry include digital intraoral cameras, prophy-jet polishers, electronic apex locators, soft tissue lasers, digital x-rays, 3D digital imaging, and 3D digital impressions. In addition, digital flat-screen monitors are available for all patients to watch television or a movie during treatment. Patients in the waiting area also receive free WiFi.
About Oak Road Dentistry
Oak Road Dentistry is a longstanding family dentistry practice, serving patients of all ages. Combining state-of-the-art dental technology, with compassionate, and experienced care, the dental team at Oak Road Dentistry aims to make each patient feel as if they are the only patient. Together with their team of dental assistants and dental hygienists, Dr. French and Dr. Poore provide comprehensive dental care, including cosmetic dentistry, restorative dentistry, treatment for TMJ disorders, pediatric dentistry, emergency dental services, and sedation dentistry when requested. To learn more, visit the website at https://www.oakroaddentistry.com or call 770-985-9559. Oak Road Dentistry is located at 2176 Oak Rd., Suite A, Snellville, GA 30078.