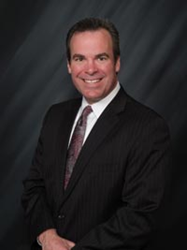 DuPage divorce lawyer David A. King has been named a "Top 10 Family Law Attorney" in the state of Illinois.
Oakbrook Terrace, IL (PRWEB) May 27, 2015
The Law Office of David A. King, P.C. is pleased to announce that the National Academy of Family Law Attorneys (NAFLA) has recognized attorney David A. King as a "Top 10 Family Law Attorney" in the state of Illinois.
NAFLA is a professional organization that recognizes the top family law attorneys in each state to help ensure quality representation for individuals in need of legal counsel. Only one percent of attorneys are chosen based on their exceptional knowledge, skill, experience and success in the family law arena.
The NAFLA Top 10 selection process is multifaceted. Attorneys must first be nominated, at which point extensive research is conducted and the final list is determined by NAFLA's processing committee and Board of Governors.
"It is an honor to be chosen by this distinguished organization as one of the top ten family law attorneys in the state of Illinois. I look forward to continuing to successfully advocate on behalf of my clients," says Attorney David A. King.
DuPage family law attorney David A. King earned his J.D. from DePaul University College of Law and earned his B.S. in Accounting with honors from the University of Illinois. King brings over 20 years of legal experience to his practice in which he exclusively focuses on matrimonial and family law matters including: divorce; the valuation, classification and distribution of complex estates in divorce matters; the setting and modification of child support, child custody matters, and prenuptial and postnuptial agreements.
King has received numerous professional accolades for his work in domestic relations and family law including being named as an Illinois Leading Lawyer since 2005, being selected as the top one percent of the nation's attorneys by the National Association of Distinguished Counsel, being selected as an Illinois Super Lawyer, receiving the Martindale-Hubbell Client Distinction Award, and being recognized as one of Illinois' "Premiere 100 trial attorneys" by the American Academy of Trial Attorneys.
King is an active member of the American Bar Association, Illinois State Bar Association and the DuPage County Bar Association. King served on the Family Law Section Council of the Illinois Bar Association where he chaired the child support committee, he served as the Editor of the DuPage Bar Journal, and presently serves on the Family Law and Practice Committee of the DuPage Bar Association.
About The Law Office of David A. King, P.C.:
The Law Office of David A. King, P.C. is located in Oakbrook Terrace, Illinois. The matrimonial and family law firm assists clients with legal issues pertaining to complex divorce matters, child support, child custody, division of property, paternity, business valuations, and prenuptial and postnuptial agreements.
If you are seeking counsel from an experienced Illinois matrimonial law firm contact the Law Office of David A. King, P.C. today. The law firm serves clients throughout the Chicagoland area including the counties of DuPage, Kane, Will and Cook. Call (630) 613-7330 or fill out the online contact form to schedule an initial consultation to discuss your legal needs.