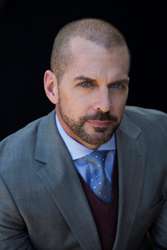 Our team is committed to becoming the leading Midwest resort and conference center.
(PRWEB) April 19, 2016
The Hilton Chicago/Oak Brook Hills Resort & Conference Center is looking to reclaim its status as the suburb's "crown jewel" through a property-wide makeover currently in progress. At the helm of the new charge will be Steven Ellingsen, who has been appointed general manager of the multi-faceted retreat located 30 minutes west of downtown. In addition to overseeing all operations at the 386 room hotel, Ellingsen is focused on re-enlivening the service based culture as the resort prepares to unveil the updated public space, including the highly anticipated new restaurant concept, this spring.
"Oak Brook Hills Resort has all the memorable elements a guest desires and expects," said Ellingsen. "Our team is committed to becoming the leading Midwest resort and conference center for leisure and business travel, as well as world-class events. Whether you're here to experience our 18-hole championship golf course or attend a meeting-event in the 42,000 square feet of IACC certified meeting space, we are a destination that will exceed all expectations."
Ellingsen promotes a futuristic and inspirational culture balanced with maximizing performance to stimulate a unified vision that pushes his teams to the next level. Taking on his sixth role as GM, he is focused on renewing the tradition and history of the Oak Brook Hills Resort. Fueled by competitive spirit and a passion to evolve with innovation and entrepreneurial energy, Ellingsen's new team will be inspired to constantly focus on delivering an extraordinary experience.
Ellingsen, a Santa Barbara native, has a long track record of helping hotels maximize performance. The Emerson College alum began his hospitality career over 20 years ago with The Ritz Carlton Hotel Company before pursuing many high-profile opportunities around the country to perfect his craft. By the time he was in his mid-30's, Ellingsen received his first GM role and never looked back. He gained perspective by taking on new challenges around the country rather than staying put. Whether it's been his foundation and training with The Ritz-Carlton Hotel Company, re-positioning Washington's Dupont Circle Hotel, or his most recent role leading the Whitehall Hotel, Ellingsen has excelled at developing performance based cultures within properties.
"We are excited for Steven to lead our team through the next big chapter at Oak Brook Hills," said Graham Hershman, Chief Operating Officer of Portfolio Hotels & Resorts. "His passion for service excellence and his innovative approach have delivered impressive results at every stage of his career. With Steven's creative mind and competitive energy now at the wheel, this hotel's future looks brighter than ever."
The Hilton Chicago/Oak Brook Hills Resort & Conference Center is presently half-way through the second phase of a multimillion dollar renovation. Spearheaded by the award-winning architectural firm of O'Kelly + Kasprak, the new design inspiration is motivated by the Midwest region and the golden age of leisure throughout the mid-20th century. Completed phase one highlights include a new executive lounge and golf simulator room, refreshed meeting space and ballroom, and a refurbished indoor swimming pool and fitness center. Phase two renovations, which are expected to be completed by the end of spring 2016, involve the complete reconstruction of all main floor public spaces, including the lobby, café, and signature restaurant (re-launching as a brand new hyperlocal concept). The resort has and will remain open and operational during all renovation periods. More details on the renovation relaunches will be announced in subsequent release.
About the Hilton Chicago/Oak Brook Hills Resort & Conference Center:
Just west of downtown Chicago and nestled into the quiet suburb of Oak Brook, Illinois, Hilton Chicago/Oak Brook Hills Resort & Conference Center (3500 Midwest Road, Oak Brook, IL 60523) is a preferred destination for getaways, golf trips, family vacations, weddings and business events. With over 42,500 square feet of IACC certified meetings and event space, the hotel is an ideal venue for business meetings, conferences, retreats, banquets and social functions. The 348 rooms and 38 suites are complemented by extensive and flexible event space including a tented outdoor pavilion, exercise facilities, indoor and outdoor swimming pools, numerous dining options, and the award-winning Willow Crest Golf Club. The property is managed by Westmont-based Portfolio Hotels & Resorts. Visit http://www.oakbrookhillsresortchicago.com for reservations or more information, or call the hotel direct at 1-630.850.5555.