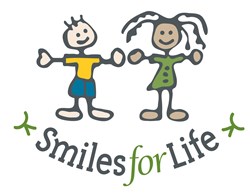 "We believe in enhancing our patients' lives, health and smiles, and in supporting our community as a whole." - Dr. Jana Gyurina
Madison, WI (PRWEB) November 05, 2013
Oak Park Dental, the cosmetic dental practice of Dr. Jana Gyurina, is pleased to announce that their recent charity endeavors have raised nearly $6,000 for the American Children's Hospital in Madison.
The event, which ran from March to June, was run in conjunction with the national Smiles for Life Campaign, which supports children's charities across the U.S., Canada and worldwide. Participating children's charities include Children's Miracle Network, Children of Romania, St. Jude Children's Hospital, Smiles For Hope, and the Kids Cancer Care Foundation.
Phillips Oral Health Care donated the materials for teeth whitening, while the Oak Park Dental team donated their time to patients who 'purchased' in-office whitening during these three months. Take-home whitening kits were also sold as an additional option to raise funds for the campaign. The practice has selected American Children's Hospital in Madison as the recipient of 100% of the monies raised, totaling $5,992.50. This was the practice's inaugural year participating in the Smiles For Life Campaign.
"I believe strongly in giving back to the community," says Dr. Jana Gyurina, who runs the practice with her associate, Dr. Megan Steiner. "We donate in any way we can to local charities and community efforts, and the Smiles for Life campaign was just another opportunity for us to give back. We believe in enhancing our patients' lives, health and smiles, and in supporting our community as a whole."
Dr. Jana Gyurina and Dr. Megan Steiner will both be present for the check presentation, which is scheduled to take place on Tuesday, November 5th, at 4:00 PM. at American Children's Hospital.
"We were extremely pleased at the number of people who came in for whitening appointments during our event," notes Dr. Gyurina. "Our patients were excited both about getting their teeth whitened and having all the funds donated to a local organization! For our first year, I think the event was a huge success!"
Oak Park Dental is a Madison, WI, premier comprehensive dental office, offering general, cosmetic, implant and advanced neuromuscular dentistry to patients in Madison and surrounding areas. Patients interested in more information about their comprehensive services and charitable activities can contact the practice by requesting an appointment or calling 608-833-4466.