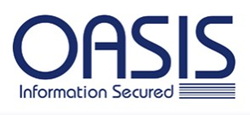 OASIS continues growth into Europe
Dublin (PRWEB) May 12, 2015
'It is our ambition to further expand the OASIS solutions and successful records and information management formula. Trust is the key for our clients. The basis for that trust is our longstanding expertise, certifications and quality control. The results are effective, confidential and efficient data & document management for our customers,' Dennis E. Barnedt III, CEO OASIS explains.
OASIS has expanded its operational territory of The United Kingdom and the Republic of Ireland to the new markets of Belgium and The Netherlands. OASIS, an expert in information management, offers innovative solutions and technologies to manage business information in a safe and efficient manner wherever and whenever needed.
Dennis E. Barnedt III explains: 'We are able to deliver an extremely reliable service thanks to our team of skilful and enthusiastic staff members. OASIS always provides its customers with a tailor-made service, ranging from the creation and management of information to its long-term hard copy and digital storage or its permanent destruction.'
All our customers can continue relying on our trustworthy and excellent service and innovative product developments resulting in safe, effective and efficient document management.
About Oasis
The OASIS head office is located in Dublin (Irish Republic) and delivers high-quality and specialised information management services in Europe. OASIS has 11 branches in Europe and boasts 200 staff. OASIS provides records and information management solutions for all its clients in Europe while its related company, Access Information Management services its clients in North and Central America.
For more information please visit http://www.oasisgroup.com or our Facebook page https://www.facebook.com/OasisGroup.eu for updates.
Contact info:
Sandra Mourik
Marketing Manager
OASIS
T: +31 (0)6 14588095
E: smourik(at)oasisgroup(dot)com.