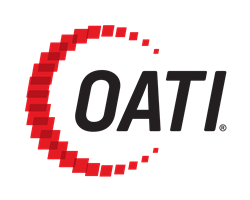 MINNEAPOLIS (PRWEB) January 17, 2019
OATI's Executive Vice President, Dr. Ali Ipakchi, will lead a panel discussion for Electrification of Transportation (EoT) Mega Session at DistribuTECH 2019 Conference and Exhibition, providing stakeholders with a broad perspective of EoT developments, opportunities, and issues for the electric utility industry. The three day DistribuTECH event is February 05-07, 2019 at the Ernest N. Morial Convention Center in New Orleans, Louisiana. This specific discussion is Tuesday, February 05 from 3:30 PM – 5:00 PM in Room 288-290.
As the second largest consumer of energy in the U.S., the transportation sector represents a major source of potential growth for the electric power industry. During the EoT Mega Session, energy experts and thought leaders from around the industry will discuss major challenges and opportunities facing the industry, including: industry status and technology trends, policy and regulatory considerations, electric vehicle (EV) charging systems, charging networks and standards, utility strategies, case studies and lessons learned, infrastructure and grid integration requirements, and other related topics.
In addition to the EoT Mega Session, OATI experts will be at booth #10731 to discuss how utilities can connect their DER assets to achieve Grid 4.0®, the Grid of the Future. Along with the Grid 4.0® demonstration, OATI's exhibit booth will feature the following solutions: webSmartEnergy® Distributed Energy Resource Management Systems (DERMS); Data Acquisition and Asset Control, including IoT SCADA and GridControl product solutions; Microgrid services and capabilities including engineering and design, asset optimization, and control; and EVolution™, the launch of OATI's new smart EV charging solution and Vehicle to Grid capabilities.
Attendees are encouraged to schedule their own exclusive product demonstrations and one-on-one meetings with OATI experts by visiting the OATI website. For more information on the Mega Session, email distributech(at)oati(dot)net.
About OATI
OATI provides innovative solutions that simplify, streamline, and empower the operational tasks required in today's energy commerce and Smart Grid. Serving more than 2,000 customers in North America, OATI successfully deploys and hosts diverse mission-critical solutions committed to industry standards and stringent security guidelines.
OATI (http://www.oati.com) is a leading provider of Smart Grid, Energy Trading and Risk Management, Transmission Scheduling, Congestion Management, Distribution, and Market Management products and services. OATI is headquartered in Minneapolis, Minnesota, with offices in California, Punjab, Telangana, and Singapore. For more information, please contact sales(at)oati(dot)net.