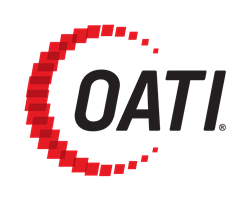 "It was truly an honor to accept this award on behalf of OATI for GridMind. Even being considered amongst Minnesota's best and brightest innovators in science and technology is seen to us as a success."
Minneapolis, MN (PRWEB) December 12, 2018
The Minnesota High Tech Association (MHTA) has named OATI as the recipient of the 2018 Tekne Award in the Clean Technology/Energy award category. Held November 29 at the Minneapolis Convention Center, the Tekne Awards honor companies and individuals who have played a significant role in developing new technologies that positively impact the lives and futures of people living around the world.
OATI received the nomination and award for GridMind™, the advanced microgrid technology management system that controls the overall success and operation of a microgrid. GridMind is the microgrid's "brain," managing all of the microgrid energy assets to reduce energy use, control costs, increase reliability and resiliency, and improve the environmental footprint. OATI uses GridMind to operate and manage the OATI Microgrid Technology Center in Bloomington, Minnesota.
"It was truly an honor to accept this award on behalf of OATI for GridMind. Even being considered amongst Minnesota's best and brightest innovators in science and technology is seen to us as a success," said Linda Stevens, Associate Vice President of Smart Grid Sales at OATI. "We strive to be a forerunner for innovation in the energy sector and this award symbolizes the achievement of our recent Smart Grid initiatives."
Tekne Awards were presented to 16 of Minnesota's most influential companies and recognized innovations in software, emerging technologies, STEM workforce development, cybersecurity, biotechnology, advanced manufacturing, and more. Accompanying OATI as Tekne finalists were other great innovators such as 3M, Best Buy, Ecolab, Land O'Lakes, Starkey Hearing Technologies, and Xcel Energy, as well as highly innovative science and technology startups like Habitaware.
"This year's Tekne Award winners exemplify the diversity and strength of Minnesota's innovative economy," said Margaret Anderson Kelliher, president and CEO of the Minnesota High Tech Association. "The selected organizations all continuously challenge the status quo of the science and technology industries, and we were proud to honor them in this ceremony."
About OATI
OATI provides innovative solutions that simplify, streamline, and empower the operational tasks required in today's energy commerce and Smart Grid. Serving more than 2,000 customers in North America, OATI successfully deploys and hosts diverse mission-critical solutions committed to industry standards and stringent security guidelines.
OATI (http://www.oati.com) is a leading provider of Smart Grid, Energy Trading and Risk Management, Transmission Scheduling, Congestion Management, Distribution, and Market Management products and services. OATI is headquartered in Minneapolis, Minnesota, with offices in California, Punjab, Telangana, and Singapore. For more information, please contact sales@oati.net.
About the Minnesota High Tech Association (MHTA)
The Minnesota High Tech Association is an innovation and technology association united in fueling Minnesota's prosperity and making Minnesota a top five technology state. We bring together the people of Minnesota's science and technology ecosystem and lead the way in bringing science and technology issues to leaders at Minnesota's Capitol and Washington, D.C. MHTA is the only membership organization that represents Minnesota's entire technology-based economy. Our members include organizations of every size − involved in virtually every aspect of technology creation, production, application, and education in Minnesota.