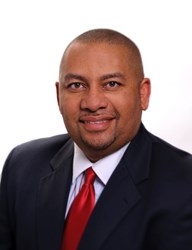 It is a national imperative that we equip our young people with the tools and skills they need, especially those who may be the first in their families to go to college or who may be economically disadvantaged
Brooklyn, NY (PRWEB) October 25, 2013
President Barack Obama today is set to meet with students and visit classrooms at Brooklyn Pathways in Technology High School, or P-TECH, the same school the president mentioned as a "national model" in education during his January State of the Union Address.
The president's remarks will be carried live from this link: http://www.whitehouse.gov/live starting at approximately 3 p.m. Participants can offer their perspectives on Twitter with the hashtag #obama_ptech.
P-TECH, which opened in 2011, has emerged as one of the best examples of collaboration between the business community and education working to equip students with the knowledge and skills they need to succeed. It is one of 23 Smart Scholars Early College High Schools in New York State.
Knowledgeworks subsidiary EDWorks, and the State University of New York are the intermediary and technical support providers for the 23 Smart Scholars Early College High Schools funded by the Bill & Melinda Gates Foundation and the State Education Department in New York.
"President Obama has shown time and again that the preparation of today's youth for success in school, through college, and in the workforce is a national priority, and P-Tech in Brooklyn is an extraordinary example of our shared commitment to educating students from cradle to career," said State University of New York Chancellor Nancy L. Zimpher. "Our business and industry partners are helping to empower P-Tech students to better understand and prepare for the 21st-century challenges that await them in today's competitive job market."
Harold Brown, president of http://edworkspartners.org EDWorks, said he is honored that the President is again highlighting the work of P-TECH.
"We are grateful that President Obama is recognizing the hard work by the leadership, teachers and staff at P-TECH," Brown said. "It is a national imperative that we equip our young people with the tools and skills they need, especially those who may be the first in their families to go to college or who may be economically disadvantaged."
The school's student population is about 78 percent black or Hispanic males. More than 30 percent of the school's 325 students in grades 9-11 are enrolled in college courses.
P-TECH has partnered with IBM and New York City College of Technology (City Tech) as part of the Smart Scholars early college high school program. Students begin taking college courses as freshmen and continue through their senior year. An additional two years of school-affiliated study allow students to concentrate more deeply on an associate degree in areas that include areas such as computer information systems or electrical engineering.
This approach has been successful for EDWorks in Ohio, which implemented nine early college high schools and achieved strong results, including graduation rates of more than 90 percent and exemplary scores on high-stakes testing tied to graduation requirements.
About EDWorks
EDWorks' Fast Track early college high school approach empowers first-generation college-goers and traditionally underserved students to graduate from high school better prepared for college and careers. It is a subsidiary of KnowledgeWorks, a Cincinnati based social enterprise that creates sustainable improvement in student readiness for college and careers. Its other subsidiaries are New Tech Network and StriveTogether.
About the State University of New York
The State University of New York is the largest comprehensive university system in the United States, educating nearly 463,000 students in more than 7,500 degree and certificate programs, and more than 1.8 million NYS citizens in professional development and personal enrichment programs, on 64 college and university campuses. There are nearly 3 million SUNY alumni worldwide. To learn more about how SUNY creates opportunity, visit http://www.suny.edu.