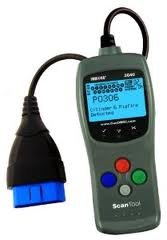 We sell engines to people who still rely on going to a mechanic for service and error code detection
Torrance, California (PRWEB) August 13, 2013
OBD technology was created in the auto industry to help mechanics locate trouble areas inside automobiles using code technologies. These readers are now available on the consumer market and the GotEngines.com company has examined the OBD scan tool types online at http://www.gotengines.com/blog/reviews/obdii-scanner-reviews-obd-2-scanner-diagnostic-code-reader.
The publishing of this content is designed to save consumers money when buying a device online as well as correctly promote the pros and cons of low cost versus high cost units.
Third party companies have joined the mix of manufacturers selling on-board diagnostic scanners and the market availability has increased.
"We sell engines to people who still rely on going to a mechanic for service and error code detection," said a salesman for the Got Engines company.
The review that is now published for the close examination of OBD and OBD II scanners does include price information that could be helpful to a person who is reviewing prices online. The various types of auto scan tools are overviewed including Bluetooth units and higher end Scangauge II units.
Consumers currently buying their first unit or a second unit for a backup could benefit from the detailed data that is presented inside the auto scan tool review online.
The business section of the GotEngines.com website still refers to used auto engines that can be purchased easily through its online system. This company has updated its inventory recently with Ford, Chevy and Dodge units to gear up for fall sales.
About GotEngines.com
The GotEngines.com company supplies immediate engine access for consumers searching for the best prices for previously owned automotive motors. The company staff provides pricing reports and inventory stock status hourly to the online system for price generation. The GotEngines.com company purchases motors on a weekly basis that are hard to find by consumers in a local retail area. The company network includes secondary sources that are currently shipping motors to all parts of the U.S. at no extra charge to supply even better discounts for motor purchases.