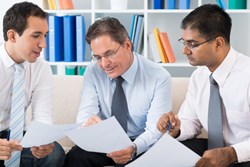 ObituaryLocator.com will also be proactive in seeking out ways to resolve legitimate issues.
San Diego, CA (PRWEB) November 15, 2013
ObituaryLocator.com has launched a company complaint division so that people with legitimate questions or problems with the site can get their issues handled in as timely a manner as possible, the company announced yesterday.
"We have a legitimate investment in making sure as many of our customers as possible are happy with the products and services we provide," an ObituaryLocator.com spokesman said. "So we decided that creating an entire division to address legitimate concerns was an important part of our company growth."
This is the third phase of the ObituaryLocator.com launch cycle, he said, following the site launch and then the opening of social media channels to communicate better with legitimate customers.
"If someone has a legitimate complaint with our company, we understand," he said. "And we want to do everything we can to make sure that it is handled professionally. That's what our complaint division is here to do."
The ObituaryLocator.com complaint division will be charged with resolving any question or concern in five minutes or less, he said.
"They will also follow up several days later to ensure the customer was happy with the service we have provided," he said. "That way, we make sure that people haven't changed their minds about the resolution they agreed on."
ObituaryLocator.com will also be proactive in seeking out ways to resolve legitimate issues, he said.
"When we see a pattern of problems, we will change our policies until we get it right," he said.
About ObituaryLocator.com:
ObituaryLocator.com is the top online resource for accessing death and obituary records in the United States. With over thousands of records to search through, ObituaryLocator.com makes finding any death record simple and efficient. Visit ObituaryLocator.com today to chat with a live representative, call 1-888-234-7218, or email Manager(at)ObituaryLocator(dot) com with any questions or concerns.