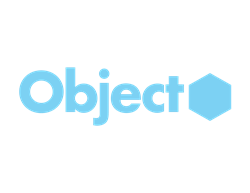 NEWPORT BEACH, Calif. (PRWEB) May 30, 2019
Object Pharma, Inc., a startup company innovating the future of neurotoxins, is pleased to announce the strategic acquisition of Metabiologics, Inc., a globally recognized leader in the production and sale of botulinum neurotoxins for research. The acquisition provides Object exclusive ownership and commercialization rights to a full spectrum of botulinum neurotoxins, as well as a CDC approved facility for production. Metabiologics' library of cell lines expresses all neurotoxin serotypes, including the active ingredient found in Botox® and other marketed products. As a wholly owned subsidiary of Object, Metabiologics will continue to offer its neurotoxins and reagents to researchers and government agencies, just as it has for the last 20 years.
Botulinum neurotoxins are the most potent molecules ever discovered. They are used to treat a growing array of cosmetic and therapeutic indications due to their ability to temporarily reduce the function of targeted muscles. These molecules have tremendous therapeutic potential to address unmet medical needs affecting hundreds of millions of patients worldwide. As an example, a short duration neurotoxin has the potential to reduce the need for opioids following acute muscle trauma.
"We are excited to join the Object team to unleash the full potential of our library of molecules," said Mike Goodnough, PhD, co-founder of Metabiologics. "I am confident the Object team can deliver innovative neurotoxin products." Acquiring this spectrum of unique and highly differentiated neurotoxins will enable Object to innovate novel products with the desired clinical characteristics that best fit individual patient needs.
The existing global botulinum toxins market is worth several billion USD annually and is growing, even though no novel neurotoxin has been approved in 20 years. The current neurotoxin market is dominated by Botox® and a handful of follow-on products that use the same active ingredient. Object is developing multiple neurotoxin molecules that will provide significant competitive advantages. "The currently available neurotoxin treatments in the U.S. have similar molecular structures, onsets of effect, and durations of action," commented Steve Yoelin, MD, a recognized expert in facial aesthetics. "A longer-acting neurotoxin would be a welcome addition to our practices and positively impact patients."
The diversity of neurotoxin molecules positions Object to innovate novel neurotoxins and create products that best fit the individual needs of patients.
About Metabiologics, Inc.
Metabiologics has manufactured more botulinum toxins in the past 20 years than any other entity. Their material is used in research by scientists and clinicians around the world and in the development of a wide range of pharmaceutical products. Metabiologics toxins and toxoids have been the basis for the most ambitious manufacturing program of antibodies specific to each serotype in the past two decades. These antibodies are being used by NATO governments as antidotes for toxin exposure. Their clients include major pharmaceutical companies, agencies of U.S. government, including the Army, Navy, Centers for Disease Control, Food and Drug Administration, and foreign governments, including the United Kingdom, Germany, France, and Sweden.
About Object Pharma, Inc.
Object Pharma is a startup company focused exclusively on research and development of neurotoxins for human use. Headquartered in Newport Beach, CA, Object was founded in 2018 by a team of experts in neurotoxin development.
More information is available at http://www.objectpharma.com.
Contact:
(949) 269-3260
Info(at)objectpharma.com
http://www.linkedin.com/company/object-pharma