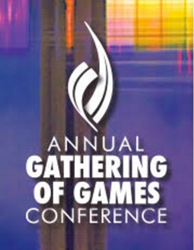 The whole concept of The Great Game of Business is beautiful — consistency, alignment, and transparency, infused with core values and brought to life with powerful mechanisms- Jim Collins, author of Good to Great
DALLAS, TEXAS (PRWEB) July 26, 2016
The Great Game of Business announced today that it is still accepting registrants for its 2016 annual conference, scheduled for Sept. 7-9 at the Westin Galleria in Dallas, Texas. Known as The Gathering of Games, it is the world's largest open-book management (OBM) conference.
More than 500 business leaders and key influencers from companies considering implementing open-book management are expected to attend the conference, as well as existing GGOB practitioners. Attendees will have the opportunity to learn and share the culture-changing principles of OBM, which include employee-empowering business philosophies such as financial transparency, high-involvement planning and common profit goals.
"The whole concept of The Great Game of Business is beautiful — consistency, alignment, and transparency, infused with core values and brought to life with powerful mechanisms," said Jim Collins, author of Good to Great. "It is inspired and inspiring."
The conference will feature educational breakout sessions, practitioner success stories, networking opportunities, OBM expert training and keynote speeches from some of the world's most influential business minds, including Jack Stack and Dr. Gary Hamel. The conference qualifies for continuing education credits as well.
Those interested in learning more about the conference and registering are encouraged to visit http://www.openbookconference.com. In addition to the main conference, there will be a post-conference Master Class with Hamel and several pre-conference workshops. Sponsorship opportunities are also available.
About The Great Game of Business:
The Great Game of Business, Inc. was established to help companies implement the open-book management practices outlined in the book The Great Game of Business. We are the educational wing of SRC Holdings Corporation, where the business philosophy of open-book management was developed by President and CEO, Jack Stack, more than 30 years ago. The Great Game of Business, Inc. is now the largest and most well-known resource for open-book management training and education.
The Great Game of Business provides expert training and coaching services as well as the annual conference for companies interested in implementing open-book management in their organization. The Great Game of Business, Inc. has hosted more than 6,000 companies around the world — including Southwest Airlines, Harley-Davidson and Whole Foods Market. For more information, visit greatgame.com.