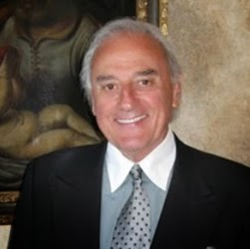 Breast revision is not an easy surgery for the patients. It is best to avoid breast revision all together and have the excellent results a patient expects from the first surgery, this can only be achieved by selecting a qualified surgeon and education.
Newport Beach, CA (PRWEB) May 01, 2014
One of the most popular and favored plastic surgery for patients is breast augmentation. Orange County is home to thousands of patients getting a breast augmentation on a daily basis, soon after; many of the same patients have to undergo breast revision surgery to correct the prior one.
Doctor Brennan always feels compelled to share the knowledge he has gained from a successful cosmetic surgery career that spans over 30 years with other industry professionals. He is one of the few surgeons that ever served as President of The American Academy of Facial Plastic and Reconstructive Surgery, Dr. Brennan has also published many medical journals and text books on cosmetic surgery. He is responsible for pioneering new exclusive techniques that have been featured world wide.
The American Society of Cosmetic Breast Surgery promotes an unwavering commitment to excellence. The annual ASCBS workshop provides the sharing of knowledge to insure proper skill and judgment for the performance of the highest quality of breast surgery.
Doctor Brennan's lecture will emphasize proper patient education and empowering the patient with enough details to make the correct decision and avoid a breast augmentation revision.
The breast augmentation patient must know about all the options, along with the positive and negative of each option. Most patients are only shown the beautiful before and after breast augmentation photographs during a consultation, while it's important to share the good, it's just as important to share the bad and the ugly.
The general decisions a patient must make about their breast augmentation surgery are:
1. Breast Implant Type Saline or Gel
2. Breast Implant Size
3. Incision Location
4. Breast Implant placement above muscle or under muscle
Doctor Brennan will discuss methods to properly educate the patient during the consultation, this education should also involve not so pretty photographs with complications that may occur based on the decision they make. The final decision should be the patient's, not what the surgeon prefers.
Doctor Brennan has performed thousands of Breast augmentation surgeries and hopes this educational session will minimize the amount of breast revision surgeries he has performed in recent years. Patients are cautioned to be selective in their choice, they should also feel very informed and confident about the decision they are making or hold off on their breast augmentation surgery until they do.
George Brennan MD FACS, is regarded as a pioneer cosmetic surgeon, his commitment to patients goes beyond just providing excellent natural results, but rather to advance the cosmetic surgery world by educating other plastic surgeons and the public on advanced cosmetic surgical techniques available for excellent results and a better patient experience.