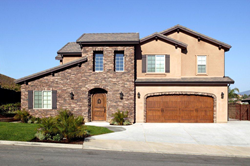 In 2014 we experienced a fantastic year for our company, Ron Vandermooren, CEO of RVM Construction, said.
(PRWEB) October 16, 2014
RVM Construction, an Orange County, CA design build general contractor announces today the successful close to the 2014 fiscal year. RVM Construction specializes in residential construction remodels, custom home contracting and commercial construction. The current fiscal year ends with a 30% increase over 2013 with bookings for the coming fiscal year strong and rising.
"In 2014 we experienced a fantastic year for our company, Ron Vandermooren, CEO of RVM Construction, said. Stock market growth, improving employment, growing real estate values, a lack of inflation, low interest rates, and acceleration in the GDP all helped to make 2014 an especially strong year for us. If the current economic conditions remain in place we are anticipating similar growth for the next two years."
About RVM Construction
RVM Construction is a family-owned and operated business specializing in the construction of commercial tenant improvements and manufacturing facilities. RVM Construction in Orange County provides a complete range of all types of construction, general contracting, and commercial construction. Before work begins each project is thoroughly analyzed with the goal to remain on budget and on schedule. RVM proactively identifies potential problems and seeks out the most effective cost-control solutions to fit project requirements.
Clients choose RVM Construction because they value honesty, integrity, and a consistent quality of workmanship. Their proven process provides highly predictable outcomes. The RVM promise is to deliver the finest quality construction within your project budget. RVM employs the best practices available in the engineering and construction industry today.
Their emphasis on quality construction has made RVM one of the most respected construction firms in Orange County.
For more information on RVM construction and a gallery of recent custom home projects visit http://www.rvmconstruction.com .
For more information contact:
Bonnie Gullickson
714-632-9420