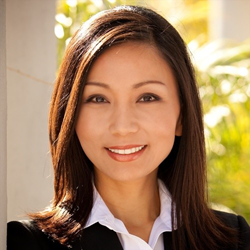 Orange County, CA (PRWEB) November 03, 2014
OC Cares is having their annual OC Cares Walk event to support life empowering projects in Orange County, CA. It will be held on November 23, 2014 from 7:00am to 12:00pm at The Mile Square Park in Fountain Valley, CA. OC Cares' project for 2014 is reducing hunger in Orange County by supporting another charity, Waste Not OC. OC Cares accomplishes its mission by hosting family-friendly charity events that give the youth in Orange County an opportunity to support their community.
According to feedingamerica.org, in Orange County, 12.7% of the population or 379,690 people are food insecure and 1 in 5 children face food insecurity and it is estimated that $181 million dollars are needed to end food insecurity. According to the University of Connecticut, the US, 36.31 million tons of food was wasted in 2011. In an effort to address this problem, Waste Not OC (WNOC) was created. WNOC, founded by Dr. Eric Handler of Orange County Health Care Agency, is a public-private partnership of food banks, food distributors, OC health care agency employees and volunteers dedicated to the WNOC vision of reducing hunger in Orange County, California. Through a variety of programs, WNOC has projects designed to promote the donation of more wholesome foods by restaurants, markets and others to the several food banks serving the OC community.
WNOC's key projects that OC Cares is supporting are:
1. Anaheim-Orange Food Recovery Pilot which focuses on identifying sources of recoverable food and educating potential donors on safe redirection of food. Participating food recovery participants are identified on a map on the WNOC's website, wastenotoc.org.
2. OC Culinary Arts Program (OC CAP) which is an initiative among nonprofit and public agencies, including the Orange County Probation Department, SeniorServ and Food Finders. OC CAP is a culinary arts and employment training program designed to provide at-risk youth with culinary arts training to provide the skills, confidence and resources to seek entry-level jobs in the food services industry, and especially to learn more about the preparation of healthy foods, including foods which can potentially be donated to Orange County food banks. OC CAP is currently seeking funds to create a pilot project with students from the OC Probation Department's Anaheim Youth Reporting Center (YRC).
The OC Cares Walk will be held on November 23, 2014 from 7:00am to 12:00pm at The Mile Square Park in Fountain Valley. The Walk is family friendly so there is no age limit, although minors will need to be accompanied by a parent or caretaker. Please visit http://www.occares.org for details on the Walk, including the map. There will also be an exciting family-friendly Thanksgiving Festival immediately following the Walk. We are thrilled to announce that Sharp Turn Ahead (http://www.sharpturnahead.com), an amazing band of 14 year old twin brothers Benjamin and Kyle Sharp will be putting on a concert for the After-walk program along with the talented 15 year old singer/songwriter Sidney Bowen. Right before the concert, there will be a short comedy improv by Style Laughter, contemporary ballet dance by exceptional young dancers from Southland Ballet Academy (http://www.festivalballet.org), vocal solo by talented 14 year old singer Samantha Bui, a short food preparation demo by Chef Saifon founder of The Free Pantry and True Shabu restaurant and the raw food chef Chef Colleen Cackowski, and book signing by the author of Fit Kids Revolution, Dr. Patricia Riba. There will also be other fun and educational activities for kids.
OC Cares has many ways one can volunteer or participate with this event by doing the following:
1. Find Corporate Sponsors, Underwriters or In-kind Donors (e.g. gift certificates, food, etc.)
2. Get Schools or organizations to become a Community Supporter (e.g. email distribution to youth group, parents, contacts, etc.)
3. Find Walker Sponsors (e.g. ask family, friends, and parent's company to sponsor one's walk)
4. Register as a Walker, join a Team, or create a Team as a Team Leader under the category of Individual, Business, Organization, School or Restaurant on their website http://www.occares.org.
5. Volunteer for pre-event work such as hours spent working on recruiting corporate or walk sponsors or distributing flyers as long as the hours are verified by a signature from their group leader. Students can volunteer at the event by performing, setting up and cleaning up, serving at booths or helping out wherever help is need. The time to actually walk the route is not eligible for volunteer hours. A volunteer hour certificate will be issued for the eligible volunteer hours.
About OC Cares
OC Cares is in its second year of supporting Orange County charitable organizations that meet its mission of promoting the following:
(1) Unity by working together towards a common goal with people from various denominational, cultural and social backgrounds;
(2) Charity by enhancing the work of existing non-profit organizations that are committed to helping those in need; and
(3) Compassion by inspiring young people to care for others and to use their time, talents and gifts to make this world a better place. It is their goal to teach youth, through event-driven fundraisers, the importance of giving to the community at an early age, as well as the confidence and knowledge necessary to grow into caring, healthy and responsible adults.
For more information or to be a part of this year's hunger project through donation or volunteering, contact:
OC Cares, Inc.,
7801 Center Avenue, Suite 100,
Huntington Beach, CA 92647
Attn: Dr. Katherine Ahn, Founder and President,
Tel: (714) 756-0066
E-Mail: Info (at) OCCares (dot) org
OC Cares is fiscally sponsored by Charitable Ventures of Orange County (CVOC): 501c3 #: 20-8756660