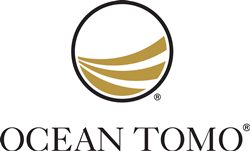 Ocean Tomo clients are interested in semiconductor patents, specifically 3D stacked chips with TSVs, within the following jurisdictions: US, China, India and Europe.
CHICAGO (PRWEB) July 17, 2019
Ocean Tomo and Ocean Tomo China are actively seeking patents and other intangible assets related to semiconductor technology and materials. The Ocean Tomo Private Acquisitions team has interest from multiple integrated device manufacturers and fabricators in acquiring technology related to integrated circuits, sensors and actuators, optoelectronics and discrete design technologies including signal and switch diodes.
According to World Semiconductor Trade Statistics (WSTS), the global semiconductor market is forecast to reach $412 Billion USD in 2019. Driven by the rapid growth in connected devices, projected to reach more than 75 Billion installed devices worldwide by 2025, the Internet of Things (IOT), along with AI-driven electronics and next generation mobility solutions are motivating client need according to James E. Malackowski, Ocean Tomo Chairman and Chief Executive.
Ocean Tomo clients are interested in semiconductor patents within the following jurisdictions: US, China, India and Europe.
Patent owners wanting to submit patents for sale as part of this call for semiconductor technology can submit them here or to Layna Guo at Transactions(at)OceanTomo(dot)com.
About Ocean Tomo
Ocean Tomo, the Intellectual Capital Merchant Bank® firm, provides companies with financial services related to intellectual property and intangible assets including financial expert testimony, valuation, strategy consulting, investment advisory, innovation management consulting and transaction brokerage.
Our Opinion, Management, and Advisory Services are built upon more than three decades of experience valuing intellectual property in the most rigorous of venues – State, Federal and international courts. Our financial, market and technical experts provide a unique understanding of the contributory value of proprietary innovation. This is the cornerstone of our business. This insight permeates every practice.
Subsidiaries of Ocean Tomo include Ocean Tomo Investment Group, LLC, a licensed broker-dealer under Federal and State securities law (brokercheck.finra.org Broker Check CRD #: 172912) and Ocean Tomo Hong Kong Ltd., dba, Ocean Tomo China, a joint venture between Ocean Tomo and Sinofaith IP Group.