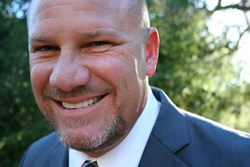 Keep more of your equity by using a discount Realtor in Oceanside California.
Oceanside, California (PRWEB) April 07, 2015
With the hottest real estate months right around the corner, real estate and mortgage consultant Kevin Leonard and his team continue to roll out arrangements with discount listing brokers in San Diego County. An Oceanside real estate agent will now join the team offering full service real estate service at a discounted price. The mortgage team and their San Diego Realtor partners have been taking over local Southern California markets by catering to those who are looking to save money on their real estate transactions by working with a discount real estate listing service. Find out how to qualify to list a home for 1% in Oceanside California by visiting the local real estate page here, http://www.kevinleonardmortgageexpert.com/discount-realtor-oceanside-ca/
The average home value in Oceanside is around $420,000, and Oceanside house values have gone up 2.0% in the past year. Oceanside is also has the second largest population in San Diego County behind Chula Vista. With a fairly large population the city has many neighborhoods, and an active real estate market. In order to capture more clients many Realtors in Oceanside CA are offering to provide their real estate services at a discounted price. The reason many can afford to do this, is many buyers are able to search the internet and find homes they like without the assistance of a real estate agent. Many buyers have done their research, and narrow their selections down to just a few properties, saving the real estate agent time. Learn how discount Realtors in Oceanside CA save their clients thousands of dollars by calling the local office listed below.
About:
Kevin Leonard began in the mortgage business in 1997 and since then he has become one of the top mortgage experts in the country, and has earned national acclaim for his efforts. Mr. Leonard prides himself in offering constant communication with his clients so that they have a full understanding of the loan process from start to finish. He is personally responsible for thousands of fundings, and along with his team, he has over 5 billion in residential loans funded to his credit. Mr. Leonard has a full understating of the loan process from start to finish, and also consults with a long list of mortgage bankers in the secondary market. There are few, if any, that have the experience that Kevin Leonard has in the mortgage industry. He was one of the first to register with NMLS in 2008 when it was first instituted, and currently is licensed in the state of California as a loan originator. His team is assembled with the top real estate agents in Oceanside California because of the team's fast pre-approvals with the ability to fund purchase loans quickly. To learn more about using discount real estate brokers in Oceanside start by clicking on the highlighted link.
Contact:
Kevin Leonard
Phone: (949) 777-6468
NMLS #6279