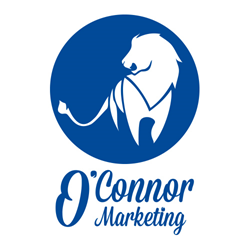 It just makes sense to have our dedicated workforce reap the rewards
Sydney, Australia (PRWEB) January 13, 2015
The AFR reported the average age of Executives in Australia is 53 years of age, taking an average of 28 years to reach the position. O'Connor Marketing boasts a competitive business development program which has allowed the firm to fast-track their sales and marketing cadets into executive and CEO roles, shredding over 20 years off the average career plan. Sales and marketing experts O'Connor Marketing have had a fantastic 2014 and as a result the premier marketing agency's cadets are currently reaping the benefits. Back in September of 2014 the firm expanded on their success in Sydney by opening a brand new branch in Brisbane, Queensland. The city, which is fast becoming a hub of innovation opened up an exciting new market to O'Connor Marketing, allowing them to extend their clients market reach and promote their products and services to huge geological demographic. To support the expansion the firm increased their workforce and as a result of their hard work, the firm were able to deliver a high ROI for all their clients and open a 3rd branch in Adelaide, SA.
About O'Connor
Marketing: http://oconnormarketing.com.au/about-us/
To thank their workforce for their dedication and continuing effort O'Connor Marketing have made it a priority to offer their cadets the chance to further their business knowledge and skillset so that they can potentially open their own businesses in the future. "Our services are in high demand, which is a fantastic position for our business to be in" says Ronan O'Connor, Owner and Managing Director of the firm. "With growth comes opportunity, it just makes sense to have our dedicated workforce reap the rewards" he adds. The firm are eager to encourage creativity and innovative thinking among their workforce as they believe this helps increase motivation and passion which is what has allowed the firm to achieve such impressive results. The firm think it's highly important to go above and beyond to ensure their cadets are inspired by the industry and hope that by providing great development opportunities and support they will be able to help their workforce reach their full potential and show them that anything is possible in business.
O'Connor Marketing specialise in face to face direct marketing solutions. The firm act as a bridge between their clients and their target audience and meet with customers directly through retail events and promotions and B2B to help forge stronger more meaningful relationships. By taking a more personal approach to sales and marketing O'Connor Marketing are helping businesses to understand the individual needs of their consumers, which is also helping to drive sales, increase profit and raise a more positive brand awareness for all their clients.
Due to the continued success of the firm's sales and marketing solutions, O'Connor Marketing are rumoured to be increasing their recruitment again in 2015. They are expected to offer new work opportunities consistently all year to help maintain their growth into new markets such as Adelaide, Melbourne and Perth.