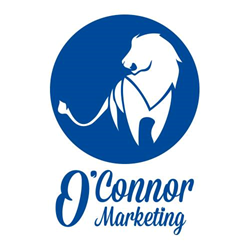 Every two weeks O'Connor Marketing will send their top performing individuals to Los Angeles for a week of one-on-one mentoring
(PRWEB) July 22, 2016
In recent years, Sydney-based O'Connor Marketing have forged a strong relationship with a leading LA marketing firm. Through regular business travel outside of Australia and global networking events, O'Connor Marketing has maintained a positive relationship with the LA firm. For a while now both parties have been keen to find a way to utilise this connection in order to fast track their success.
Last week, O'Connor Marketing finally revealed that through working with their contacts in LA, they have devised an exciting strategy to incentivise both firms' young workers. Launched this month, O'Connor Marketing has created a competition which allows their own representatives to fly out and work and network with individuals in LA, whilst representatives from LA will be offered the opportunity to join O'Connor Marketing in Sydney for a week.
Every two weeks O'Connor Marketing will send their top performing individuals to Los Angeles for a week of one-on-one mentoring from the LA firm, as well as ample opportunities for networking and collaboration with young, ambitious industry professionals. The firm has revealed that the idea behind the new competition is to encourage greater innovation by seeing how other companies perform, grow and react to different market trends. A spokesperson for O'Connor Marketing has shared that the mood within the firm has lifted considerably since the announcement and that every representative is now working towards this once in a lifetime opportunity. "It's a great incentive for everyone here at O'Connor Marketing; it's offering many young people the chance to do something they may have never imagined themselves being able to do."
Already, O'Connor Marketing has sent one top performing sales representative to LA, despite them only having been at the firm for 6 weeks. This record-breaking high achiever was also joined on the weeklong trip by a member of O'Connor Marketing's administrative staff.
"It's a very exciting opportunity. Things work very differently in LA so it's interesting for us to observe and come back with fresh ideas, while also building a strong network with businesses in the USA," stated Ronan O'Connor, Managing Director of O'Connor Marketing.
About O'Connor Marketing: http://www.oconnormarketing.com.au/about-us/
O'Connor Marketing is an innovative event and B2B marketing firm that helps brands throughout Australia reconnect with their consumers through personalised face-to-face interactions. The firm works in partnership with their clients to ensure each campaign reflects their clients' brand values and missions. Each campaign is delivered face-to-face to their clients' target demographic and the firm take the time to communicate with consumers one-on-one to ensure they are able to fully meet individual customer needs. O'Connor Marketing are able to secure their clients a greater market presence, increased customer loyalty and a higher percentage of quality sales.