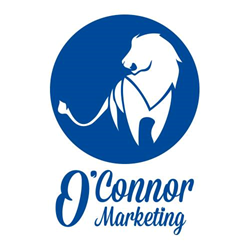 Ronan O'Connor plans this annual winter getaway as a chance for some R&R and group bonding through fun relaxed activities.
(PRWEB) July 20, 2016
There ARE only 4 weeks to go until sales and marketing firm O'Connor Marketing are travelling to Thredbo for the firm's annual winter getaway and a weekend of R&R. The firm believes that a weekend of rest and relaxation is extremely important for entrepreneurs and that time away from the office will help to build personal relationships, which help in business especially within the sales and marketing industry.
About O'Connor Marketing: http://www.oconnormarketing.com.au/about-us/
Thredbo is a village and ski resort in the Snowy Mountains of New South Wales, Australia and a part of the Snowy Monaro Regional Council. It is about 500 kilometres south of Sydney, accessible by the Alpine Way via Cooma, Berridale and Jindabyne.
The firm's Managing Director, Ronan O'Connor plans this annual winter getaway as a chance for some R&R and group bonding through fun relaxed activities. Team bonding activities are a chance for people get to know each other better resulting in workers being more responsive and understanding of each other, plus resulting in better teamwork when back in the business environment.
In addition, O'Connor Marketing is using the ski trip as an opportunity to network with other business professionals. Business networking involves leveraging a business and personal connection with the result of gaining an increased amount of new business or business knowledge. Business networking involves extensive relationship building, which is why it can be daunting for new business owners. However, it is important for new businesses looking to build a reputation and create a client base.
O'Connor Marketing believes that networking creates a community of people who want to support each other, who provide emotional support and information that will help in business. Individuals involved in business networking will learn new skills, additional business knowledge and may even discover the solution to a problem they are currently experiencing. Networking may also give someone the satisfaction of providing the key piece of information that makes a real difference in the work of someone else within the same business network.
O'Connor Marketing are leaders in B2B and B2C sales, customer acquisitions and promotional marketing. The firm works with both national and international brands, helping them to gain a wider market reach and generate a higher rate of quality sales. Through face-to-face interactions, the firm helps their clients to firm stronger relationships with customers, providing them with a personalised and informative service. This then helps them to make more confident purchasing decisions and feel valued by their clients.