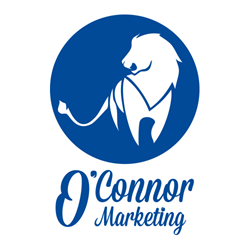 To be awarded Business Owner of the Year is an honour.
Melbourne, Australia (PRWEB) March 04, 2015
The Outsourced Sales Industry hosted the 2015 Australian Awards on Saturday 28th February at the Sydney Theatre. Excitement was building as Guest speakers were flown in from around the world from countries including Canada, UK, the USA and South Africa. O'Connor Marketing's Managing Director, Ronan O'Connor won 'Business Owner of the Year' at the celebrations for his continued success with his firm and impressive growth rates.
About O'Connor
Marketing: http://oconnormarketing.com.au/about-us/
'Here at O'Connor Marketing, we were excited about attending the event. It is an honour to be able to celebrate the past achievements and success stories that the Industry has seen, especially in the company of so many highly successful entrepreneurs and small business owners' stated Ronan O'Connor, Managing Director of O'Connor Marketing. 'To be awarded Business Owner of the Year is an honour. The industry is home to so many excellent businessmen and women and to be singled out and rewarded for my achievements is something that I am very proud of' added Ronan O'Connor.
The event began at 10am and was a celebration of the achievements within the Industry over the past year. There were many awards being given out at the event. Some of the most prestigious awards included:

Business Owner of the year
Rookie owner of the year (start-up)
Top Sales Company
Top Performance
The Sydney Theatre at Walsh Bay was first imagined to fulfil the need for a medium sized drama and dance venue to provide the missing link between the Drama Theatre at the Sydney Opera House and larger venues such as the Opera and Capitol Theatres. It now sits at the heart of the burgeoning Walsh Bay Arts Precinct, a vibrant central hub that is home to many of Australia's leading arts companies. The Sydney Theatre is a large venue that seats up to 896 people, arranged over two levels; 578 in the stalls and 318 in the circle and boxes. When not being used for artistic purposes, the venue makes an outstanding venue for special events including dinners, cocktail functions, product launches and business conferences and events.
O'Connor Marketing is a B2B and event marketing agency that was launched in early 2014. The firm is a provider of strategic business solutions to the telecom, energy and non-profit industries. O'Connor Marketing provides their clients with a range of services that include marketing plan development, business planning, marketing segmentation and communication strategies.