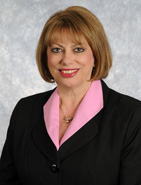 Cleveland, Ohio (PRWEB) November 18, 2014
In CHAMPS Oncology's recent blog post, Thoughts from Our New OCRA President, Toni Hare shares her thoughts on the topic.
Last month Hare was honored to speak at the 44th Ohio Cancer Registrars Association (OCRA) Annual Meeting. What was an even bigger honor, was to see four CHAMPS Oncology staff members installed as new OCRA officers. Among these new officers was Laura Vondenhuevel who became the new OCRA president. After being installed, she shared some very poignant thoughts with the group.
Visit CHAMPS Healthcare's website for Vondenhuevel's full speech. Below is an excerpt:
"Stepping into a new era - what an appropriate theme for our conference this year. We are living in a time of changes. The whole world is awakening to the fact that we are a global society, a global community, and we are all interconnected. The sharing of information helps drive innovation all over our planet. New and innovative oncology treatments are going out for clinical trials to evaluate their effectiveness. Personalized medicine plans, based on individual tumor biomarkers, help providers choose more appropriate systemic treatments.There are changes in how payment for healthcare services are being handled, pay-for-performance and value-based purchasing are becoming the norm, including oncology services. These changes require high-quality data to evaluate and track the treatments given and the quality of care being delivered to oncology patients.
"So, where does the Ohio Cancer Registrars Association fit into all of this?
"To step into a new era as an association, we as a group of professionals in a specialized field, who share a common goal, need to take a little time to self-evaluate and revision ourselves. It's a process that any association should undertake every so often. I would like to take these next two years as your elected OCRA president - with help from the OCRA board and you, our members - to undertake a revisioning or strategic planning process."
Hare is so proud of Laura and all of the CHAMPS Oncology staff members serving on the OCRA board. Hare closes her blog by asking readers what they think of Laura's plans for her time as OCRA president.
###
In this transforming healthcare environment of patient-centered care, CHAMPS Oncology - like cancer program administrators, clinicians, industry leaders - understands the importance of quality cancer information for administrative planning, clinical outcomes and performance measures to improve quality of cancer care. CHAMPS Oncology's team of cancer information specialists and multi-credentialed certified tumor registrars (CTRs) strategically partners with cancer programs nationwide offering customized strategies and solutions that best complement the respected cancer programs they are privileged to assist. CHAMPS Oncology specializes in cancer information management, cancer program consulting, informatics, data quality and education, and quality initiatives. CHAMPS is honored to be named as one of The Cleveland Plain Dealer's Top Workplaces in 2014 and to ERC's Northcoast99 List in 2003, 2004, 2010, 2012 and 2014. For more about CHAMPS Oncology, please contact Toni Hare, RHIT, CTR, Commission on Cancer-trained consultant and vice president, at 216.255.3716 or toni.hare(at)chanet(dot)org.