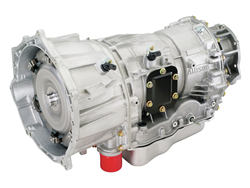 The domestic car replacement gearboxes that are now a part of our national inventory are being promoted with a different price structure to reflect new discounts
Seattle, WA (PRWEB) August 27, 2015
The emergence of aftermarket motor vehicle components in the North American market can complicate the research to find an authentic replacement part. The Preowned Transmissions company is announcing its changeover to supplying OEM transmissions for domestic brands on its website. The company is now able to supply used condition products from various companies. Information about this change can be reviewed at http://preownedtransmissions.com/used-oem-transmission.
The replacement builds that consumers will be able to review or order this year include automatic, manual or CVT editions. These units are actual products created by Ford, Honda, GM and top automakers and sourced through leading dismantling agencies on the East Coast and West Coast. All preowned assemblies in stock have been updated in the company database for research online.
"The domestic car replacement gearboxes that are now a part of our national inventory are being promoted with a different price structure to reflect new discounts," one source at the PreownedTransmissions.com website said.
Because discontinued vehicle components can have electrical or mechanical issues when acquired in used condition, the Preowned Transmissions company has changed the terms of its warranty policies to reflect a broad scope of parts that are covered. The company is able to ensure that consumers receive a 24-month term of coverage protection at the time of product purchase.
"The second hand gearboxes that are OEM builds now promoted on our website will be delivered to consumers without an extra charge for replacement parts coverage," said the source.
The Preowned Transmissions distributors have already completed testing for proper fluid levels, exterior condition and mileage verification for the units listed as in stock. Consumers can inquire about this information before an order is processed.
About PreownedTransmissions.com
The PreownedTransmissions.com company is now a leading fulfillment resource to explore or purchase vehicle transmissions that are in second hand condition and supplied by national companies. The PreownedTransmissions.com company is now listing both aftermarket and original equipment manufactured components for consumers to purchase through its website.