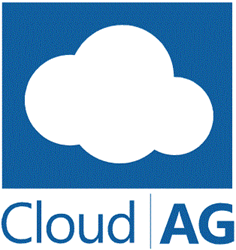 We combine the benefits of moving to the cloud with the peace-of-mind that you're still in control.
Peachtree Corners, GA (PRWEB) June 16, 2014
Cloud|AG, an established leader in Microsoft's cloud technology, today announced a new set of managed services offerings for Office 365 customers. In the wake of its recent partnership with AvePoint, Cloud|AG will offer best-in-class managed services for modern businesses seeking enhanced backup, recovery, and administration of their Microsoft cloud services, including Office 365 and Azure.
Leveraging AvePoint Online Services, a software-as-a-service (SaaS) management platform for Microsoft Office 365 and any cloud-hosted SharePoint environment, Cloud|AG will provide organizations worldwide with a set of robust products and services designed to help customers backup, restore, and manage their Microsoft cloud-based solutions.
"Cloud|AG's managed services for Office 365 enables organizations to confidently take advantage of the financial and operational benefits of moving to Microsoft's cloud solutions while still being able to incorporate extended backup, recovery and administration consistent with their on-premises systems," said David Huseonica, President and CEO at Cloud|AG. "We combine the benefits of moving to the cloud with the peace-of-mind that you're still in control."
The recent partnership has already enabled Cloud|AG to better support its customers' needs. Albion Scaccia, an Atlanta-based a commercial construction company, migrated its company email and documents to Office 365, which also included Cloud|AG's application ServicePoint365 with the help of Cloud|AG. To manage and protect Albion Scaccia's Office 365 and ServicePoint365 environment, Cloud|AG utilizes DocAve Online from AvePoint. For more information on how Cloud|AG and DocAve Online have transformed Albion Scaccia's business operations, please visit the AvePoint Customer Testimonials site.
AvePoint has helped more than 13,000 organizations enable enterprise collaboration since its founding in 2001. Since first releasing its software-as-a-service management platform for Office 365 and other cloud-hosted SharePoint environments in April 2013, AvePoint today supports approximately one million Office 365 production users.
"With this partnership, businesses are getting the best of both worlds – AvePoint's best-in-class cloud solutions paired with Cloud|AG's proven expertise – in order to expand usage and adoption of Microsoft cloud technologies," said Andrew Norris, Vice President of North America Partner Team/Public Sector ACS, AvePoint.
About Cloud|AG
Cloud|AG provides products and services designed to assist companies of all sizes maximize the power and flexibility of Microsoft's Office 365 cloud platform. For additional information, contact Cloud|AG at info(at)cloudag(dot)com, (855) 256-8324, or visit http://www.cloudag.com. All product and company names herein may be trademarks of their registered owners.
About AvePoint
AvePoint is the established leader in enterprise-class big data management, governance, and compliance software solutions for next-generation social collaboration platforms. Focusing on helping enterprises in their digitization journey to enable their information workers to collaborate with confidence, AvePoint is first-to-market with a unique solution that centralizes access and control of information assets residing in disparate collaboration and document management systems on-premises and in the cloud. Founded in 2001 and headquartered in Jersey City, NJ, AvePoint serves more than 13,000 organizations worldwide. AvePoint is privately held and backed by Goldman Sachs and Summit Partners.