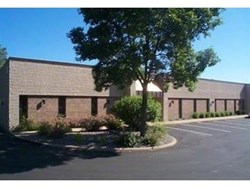 We are so excited to be able to offer Minnetonka office warehouse space in such a great location at such great prices!
Minnetonka, MN (PRWEB) February 12, 2014
As new managing owner of the Minnetonka office warehouse property, JGM Properties like so many commercial management companies has been in a holding pattern with the economy struggling along at a sluggish rate. However, with things looking up, the company is seizing the moment and adding this new Minnetonka office space location to its growing portfolio.
"Things are finally turning around and we are really looking forward to the future," says Eli Russell Leasing & Marketing Manager with JGM Properties,. The Minnetonka warehouse space & office space property is right in the wheelhouse of JGM Properties. They are quite comfortable owning and managing this type of property. Catering to not only large tenants but also the small business owner in need of a start-up economy suite, all tenants and potential tenants are treated the same in the eyes of JGM.
The Encore buildings (3 in total) are conveniently located near Excelsior Boulevard, Hwy 62, Hwy 169 and I-494. The buildings lies on 14.5 acres of land known as the Encore Park. The property offers multiple loading docks and drive-in doors. With ample parking and a campus setting this Minnetonka office warehouse space property is perfect for those looking for combination space in a great location. The warehouse area has 12' clearance and access to heavy power.
"We are so excited to be able to offer Minnetonka office warehouse space in such a great location at such great prices!" adds Eli.
With an on-staff maintenance crew and stellar office staff, JGM Properties seems poised to make a great impression on its current and future tenants at the Encore Park. "We can make any space function anyway you need," says Randy Remer, Maintenance Supervisor with JGM. Randy has been with the company for over 20 years and has the knowledge and crew behind him to make this new property a shining star in the portfolio.
For more information on the Minnetonka warehouse space and office space available for lease at Encore Park contact:
Eli Russell
612-290-1037
http://www.jgmproperties.com/about/
Indeed things are looking up for the commercial real estate market and JGM Properties was quick to respond and pick up this light industrial Minnetonka office space combined with warehouse space to add to its growing list of properties.
JGM Properties, Inc. is a commercial management company founded in 1980 and is currently located in Bloomington, MN. JGM's primary focus has been on office space in St. Paul / Minneapolis and the surrounding suburbs.