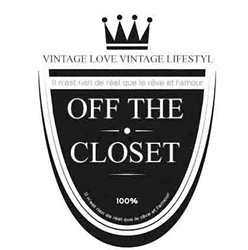 Off The Closet – find the magic of vintage!
Los Angeles, CA (PRWEB) April 18, 2014
The online vintage clothing store OffTheCloset.com offers dashing vintage and hipster fashion aimed at the style conscious, free-thinking young woman who is her late teen or early-mid twenties. She loves being the center of attention and thrives on being different. She believes life is just too short to just blend in and takes pride in making a statement of looking fabulous without breaking the budget. Off The Closet clothes are personally selected for both trendiness and quality; the company searches for the best deals on a daily basis so its customers can access chic, fashionable clothing for every occasion at affordable prices.
"Our clothes are designed for the fashion-conscious young women who have a healthy appetite, live life to the fullest, and enjoy travel and worldwide architecture. They appreciate bringing back vintage and attracting admiring looks without spending a small fortune," says CEO Nour Rahhal.
Off The Closet initially started out as a one-person business selling vintage and modern pieces on eBay. It quickly grew into its own website selling a variety of vintage, hipster, and bohemian clothes, jewelry, shoes and accessories, and was trademarked in 2013. Founder and CEO Nour Rahhal is an Industrial Engineering student at California State Polytechnic University, Pomona who believed online store's shipping fees should be reasonable and almost unnoticeable. This is where Off The Closet's idea was born: clothing, shoes, accessories, and soon to be makeup and decor
The company's vision is to provide trendy and stylish consumers with vintage and hipster fashion as well as everyday exotic and chic inspired home-goods and necessities along with affordable price tags and the comfort of their own home, without worrying about unnecessary shipping fees.
Off The Closet offers a low $3.99 flat fee & Free Shipping on any order $50+. The store also offers a 'Shop by STYLE' option where customers can target specific styles such as: Bohemian, Vintage, Indie Rock, or Hipster.
Charity
The company is one of very few businesses that is actively seeking humanitarian and community services. It donates a percentage of its annual sales to both the Red Cross and Doctors Without Borders so customers know that every purchase they make helps save lives.
Visit Off The Closet today to see the remarkable range of fashionable clothing and accessories.