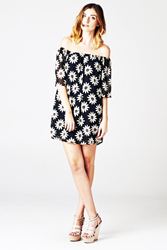 Off The Closet - Life is too short to just blend in.
Los Angeles, CA (PRWEB) April 25, 2014
The basis and vision of OffTheCloset.com came from finding a one stop destination for all vintage and retro apparel, jewelry, shoes, décor, furniture, and home goods. The company is targeted at the woman with stylish and independent personality. She looks at every detail of everything she wears or buys. She notices those details in others as well. She appreciates beauty in architecture and would rather live on the beach than just about anywhere else in the world.
Off The Closet is a vintage, hipster, and indie rock clothing and fashion online store that started just few months ago with an idea: providing the ultimate shopping experience for the right buyer by a Shop-By-Style category tailored specifically to their own personal style, whether it is vintage, hipster, retro, or indie rock. That category includes apparel, shoes, home goods, and jewelry. The company's goal is to expand into style targeted décor, furniture, and home goods to satisfy the uniquely stylish shopper within the next two years. Being an online store, we highly believe in providing the highest in quality when it comes to customer service and deliver a low flat $3.99 shipping fee and absolutely free shipping on orders $50+ for the online shopper.
Off The Closet's targeted buyer is described as: A woman who wakes up for that one amazing cup of coffee even if it means she might be late for work that day; who likes to live her life on the edge because that's how she knows she is in control, and who knows she would enjoy sky diving if she had the time to try it. Off The Closet is not just a company that provides fashionable needs for women. It believes that living life the way one feels it should be, living life with that twist of one's own sense of personality, and living life with a hint of freedom and individuality is what makes anyone unique.