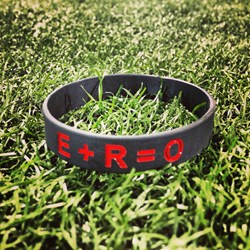 You can't control the event. You can't control the outcome. But what you can control as the leader is your response.
Columbus, OH (PRWEB) July 31, 2013
Ohio State Head Football Coach Urban Meyer believes leadership is the difference maker for championship teams. That's why he hired Tim & Brian Kight from Focus 3 to help install a system for building exceptional leaders.
The leadership system is called "The R Factor" and centers around the equation Event + Response = Outcome (E+R=O). Players learn how to control and manage their Response during difficult circumstances and challenging objectives.
As reported in the Columbus Dispatch (link below), 20 players attended weekly meetings in which they learned, discussed, and practiced specific leadership skills. Those skills were then transferred into the locker room, weight room, and on the field. "We're learning a lot of new leadership skills and talking to some leadership gurus," said safety Christian Bryant last week at Big Ten Media Days in Chicago.
The leadership program will continue throughout the season and will include the entire team. But the biggest impact may have been on Coach Meyer himself. "It has been one of the most profound experiences I've been around as far as teaching these guys a systematic approach to teaching leadership, which we've always tried to teach," Meyer said. "I'm 49 years old, and I've learned more from those leadership classes than the players."
http://buckeyextra.dispatch.com/content/stories/2013/07/26/leadership-class-even-has-meyer-taking-notes.html