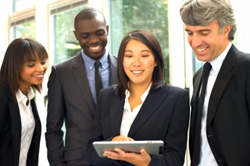 The rental market is now one source of income for some investors, and we've pioneered strategies that build monthly income through rentals
Syracuse, NY (PRWEB) January 26, 2015
The national decrease in oil prices this year is creating more opportunities for investors to discover new investments in order to build wealth. The JWB company is now helping adults to explore oil ETF alternatives through its new real estate guide at
http://www.jwbrealestatecapital.com/how-to-save-money-buying-rental-homes.
The information is structured to present the positive cash flow that is earned through rental real estate in top neighborhoods. The investment approach the JWB Group has planned for this year is expected to be attractive to stock market investors or others who are seeking higher returns apart from ETF commodities.
"The rental market is now one source of income for some investors, and we've pioneered strategies that build monthly income through rentals," said one JWB company source.
The advantages of purchasing real estate compared with standard stock investing is described briefly in the new video guide as well as what types of retirement accounts can be useful for investing. Investors who are seeking better returns in 2015 for IRA, 401K, Roth IRA or similar accounts can also benefit from the investment guide.
"Our website is now one of the marketing strategies we're using to promote different ways of income generation that are available to national investors," said the source.
The JWB company now has a more experienced account staff who are available by phone at (904) 677-6777 to help investors. This number can also be used to schedule a strategy session to learn if rental real estate is the right investment type for an investor in the U.S. or Canada.
About JWBRealEstateCapital.com
The JWBRealEstateCapital.com company provides its clients across the country with an entry-level path into the housing industry. The company has purchased, built or renovated more than 300 homes since its start in 2005. The JWBRealEstateCapital.com company gives common investors ways to own rental real estate without the different risks that are experienced in some areas of the housing market in the United States.