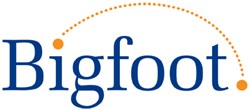 'We'll use Bigfoot to track, verify, and maintain our downtime standard of less than one percent -- a standard the company has never had.' -- John Reinhart, project manager at Innodrill
Center Harbor, NH (PRWEB) December 30, 2013
Innodrill began implementation of Bigfoot CMMS (Computerized Maintenance Management Software), Smartware Group's cloud-based maintenance automation solution accessed by more than 10,000 users in 20 industries worldwide. Innodrill, a subsidiary of Huisman, the world's largest crane manufacturer and maker of land rigging drills, chose Bigfoot CMMS to increase uptime and support safety compliance.
Innodrill tests and maintains automated land-drilling rigs, which are manufactured by parent company Huisman to drill deeper oil wells in nontraditional areas, under strict environmental regulations. This new generation of smaller rigs replaces hydraulic rigs. Workers operate them remotely from a driller cabin, no longer requiring crews to man high-risk drilling floors where drill tripping begins.
Innodrill's role is to troubleshoot new rigs designed by Huisman. The company purchased Bigfoot CMMS and Smartware Group's Consulting Services package to revamp its maintenance operations, with the goal of eliminating non-productive downtime through preventive and predictive maintenance.
"We're excited to get the ball rolling," said John Reinhart, project manager at Innodrill. "We're starting out fresh with Smartware Group's help. We'll use Bigfoot to track, verify, and maintain our downtime standard of less than one percent -- a standard the company has never had."
Reinhart's team will monitor rigs and use Bigfoot to issue alerts when a part fails. He'll keep track of equipment locations with Bigfoot so he can pull a component from a malfunctioning rig and replace the faulty component in a working rig.
"If a component malfunctions and the rig stops working, we don't get paid. It's like a car that runs but has a flat tire. We'll use Bigfoot to alert us to replace that tire before it goes flat. We'll know what our problem is before it occurs."
Innodrill also plans to use Bigfoot CMMS to manage spare parts and set up a preventive maintenance schedule for routine safety tasks with the Bigfoot OSH (Occupational Safety & Health) solution.
About Smartware Group, Inc.
Smartware Group, Inc., headquartered in Center Harbor, N.H., produces Bigfoot CMMS for a variety of industries, from manufacturing to hospitality and tourism.
Since 2002, Bigfoot has helped more than 10,000 users worldwide improve facility and equipment maintenance operations with advanced capabilities that include preventive maintenance (PMs) and predictive maintenance, work order scheduling, maintenance requests, asset life cycle management, parts replacement inventory, and built-in reporting. Bigfoot CMMS' native functionality paired with its intuitive design allows maintenance professionals to implement the solution and get results quickly, often in a matter of weeks.
Visit http://www.bigfootcmms.com for a free trial of Bigfoot CMMS today.