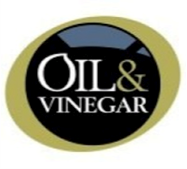 Mercer Island, Wash. (PRWEB) January 28, 2014
Oil & Vinegar, an international retailer offering premium olive oils, nut and seed oils, balsamic and wine vinegars, packaged specialty food products, tableware, as well as kitchen accessories, continues to establish itself as a leader in the emerging specialty retail segment.
The franchised retail boutique is fueling their future U.S. growth with 27 units signed in 2013 and plans to open 10 stores in 2014. Founded 14 years ago, the Oosterhout, Netherlands-based company has more than 90 stores in nine countries, but is increasing its focus on tapping into new U.S. markets, according to Matt Stermer, President and CEO of Oil & Vinegar, USA.
A seasoned brand and consumer goods expert, Stermer comes from an extensive sales and business development background after spending 14 years in management with Nike, Inc.
While serving as an expat in Nike's European headquarters based in the Netherlands, he discovered this hidden treasure, Oil & Vinegar —a culinary gift shop with an eye-popping design, Mediterranean flare, and service culture centered on an unexpected customer experience. In Stermer's mind, a brand concept and formula that was a unique experience from anything found in the US market and one that US consumers would really "tap into."
After deciding to leave his corporate job at Nike in 2006, Stermer made the move to the Pacific Northwest and opened his own Oil & Vinegar Franchise location in Bellevue, Wash. A year after the store opened, Matt was appointed CEO of Oil & Vinegar U.S.A. by the Dutch parent company based on his incredible success, and is now building the brand through helping other entrepreneurs with a similar love for gourmet food and retail, "turn their passion into a thriving business."
"Looking back, my experience with Nike was invaluable," Stermer said. "Much of what I learned about building a strong brand, creating an experience for the consumer, leveraging grass-roots marketing, planning and managing retail inventories, supporting decentralized sales teams and retail partners, and other commercial skills have translated nicely into what we are trying to develop with our U.S. franchise operations at Oil & Vinegar."
Thanks to an extensive product assortment, the Oil & Vinegar shopping experience can be something different for the repeat customer on every visit. In addition to the hundreds of products stocked within, each store has a visually striking Amphora Wall lined with dozens of glass containers and stainless Italian fusti drums holding the international selection of 50-plus estate oils and vinegars, ready for pouring into customers' new or returned vessel.
A conveniently positioned tasting station makes all of the "on-tap" products accessible for tasting and is the catalyst allowing the store associates the opportunity to educate the guests about the various products and associated health benefits, introduce flavorful combinations of oils and vinegars, and assist with recommendations for personal use or in selecting a gift.
"Having the opportunity of taste the quality and profile of an oil or vinegar before you buy, select the size bottle to be filled, and see the oils or vinegars decanted in front of you is a one-of-a-kind experience — something you don't see every day when you are shopping for these products," Stermer said. "The whole dynamic of purchasing oils and vinegars 'on-tap' fuels the excitement of what we offer as a consumer experience, combined with the contemporary Mediterranean kitchen feel of the store brings out a distinct European feel. Almost all of our store owners discovered Oil & Vinegar as guests and fell in love with the idea of sharing their 'passion for taste' with others."
ABOUT OIL & VINEGAR:
Oil & Vinegar is an Oosterhout, Netherlands-based retailer competing in the gourmet specialty category. The culinary "boutique shop" concept of Oil & Vinegar brings together a wide range of international food and cooking products, all designed to please the senses and are presented in alluring, contemporary Mediterranean-style surroundings. At Oil & Vinegar, customers are referred to as "guests," and the guests are invited to smell, taste, and touch products before purchasing. The retail philosophy revolves around three key aspects of a consumer visit: Experience, Service, and Taste. Founded in 1999, Oil & Vinegar boasts more than 90 stores in nine countries, including the U.S., where it has 16 stores in Alaska, Arizona, California, Florida, Louisiana, Washington, Montana, Virginia, North Carolina, South Carolina, Oregon and Texas. Fully franchised, Oil & Vinegar is seeking additional business partners to expand its brand in the U.S. For more information, visit its website or call Matt Stermer at 206-285-0517.