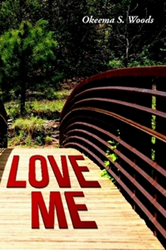 ATLANTA (PRWEB) November 18, 2014
Through her nonprofit organization, LovethyImage, Inc., author Okeema S. Woods sees the damages inflicted on children and young adults who rely on Internet search engines to answer questions and help solve their personal issues. Woods provide information from a child's voice that may help every parent give more of love in new parenting guide, "Love Me" (published by Lulu).
"Love Me" explores the intricacies of parent-child relationships and how displaying affection can play a vital role in a child's development. It also offers comfort for parents who have lost a child as well as those who are adopting a child, encouraging them to hold on to their love.
Woods interviews children at the elementary, middle and high school levels who have advice for parents. She calls for parents to pay closer attention to their children and be more attuned to their needs.
"Love your children more," Woods writes, "because every day is not promised."
An excerpt from "Love Me":
"Children need a voice. A voice that can be heard. A voice parents will to listen to. As parents, we are busy with life's obstacles. Some parents work more than one job to pay the bills. With the long hours they spend at work, it's hard for parents to make family time."
"Love Me"
By Okeema S. Woods
Softcover | 6 x 9 in | 50 pages | ISBN 9781483417813
E-Book | 50 pages | ISBN 9781483417806
About the Author
Okeema S. Woods is the founder and CEO of LovethyImage, Inc. a nonprofit organization that inspires youths to love their images.
Lulu empowers people of all ages to explore and express their interests, passions and expertise through books, photography and art. Since introducing self-publishing in 2002, Lulu has empowered creators in more than 225 countries and territories to produce nearly two million publications. Lulu Jr. allows children to become published authors, encouraging creativity, strengthening literacy and building self-esteem. Picture.com offers professional photography of collegiate and professional sports, memorable and historic events, fine art and home décor. For more information, please visit http://www.lulu.com.