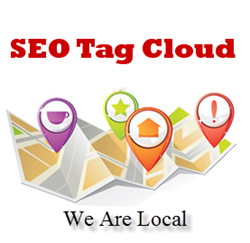 SEO is a constantly moving target and you have to stay on top of the new changes and trends.
Oklahoma City, OK (PRWEB) July 18, 2014
SEO Tag Cloud is a new internet marketing agency servicing clients in Oklahoma City, Tulsa and across the state of Oklahoma. Founded by local entrepreneur, Chase Turner, SEO Tag Cloud hopes to bring a new approach to SEO.
"I've actually built a local, brick and mortar, small business right here in Oklahoma," says Turner. "My best friend and I turned $1,200 and a website into a million dollar company in less than 24 months by dominating Google searches for our niche."
Turner says he remembers all the salesmen and saleswomen that would come to his office to sell him advertising; even the companies trying to sell him online advertising. "It was hilarious. Here I am, a local, internet marketing expert killing it on Google and salespeople would come to my office and tell me they could help my rankings on Google…they were clueless."
This eventually became Turner's motivation for opening his company that helps local businesses with Oklahoma City SEO. At one point, he got tired of handling all the different facets of owning a small business…the accounting, hiring, firing, training, Government compliance, etc. At one point, he decided to outscore his own company's SEO.
"SEO is a constantly moving target and you have to stay on top of the new changes and trends," he explains. "I decided to hire an SEO Agency to take that part of my business off my plate. We were a growing business and I needed to focus on other things. I took my time and did my due diligence and hired an agency I thought I could trust. I was wrong. They locked me into a 90 day contract of $750 a month plus $1,100 up front. At the end of 90 days they showed us no results. It was a costly mistake but I learned how agencies work."
Agencies work with a cookie-cutter system. They have the same "marketing campaign" for every business. There is nothing unique about their online marketing campaigns, even though the business niches are different.
"We sold the business in 2013 and I decided I wanted to combine two of my passions…internet marking and growing businesses. This is why I started SEO Tag Cloud. But I wanted to be different. That's why I take a limited number of clients and only clients I know will have success with online marketing. Online marketing is not good for every company. I also wanted to make it simple and affordable for the business owners. That's why I created an "all-in" price to manage the client's entire online marketing campaign. Most agencies will charge you a monthly fee for "SEO" and then up-sell you other products like YouTube marketing for example. Plus I have no "set-up fee" and no contracts. Each company is unique and needs the best online marketing campaign that fits their specific goals and their specific niche. I consult with my clients and then explain how to use the internet to be most effective at growing their business."
About SEO Tag Cloud:
SEO Tag Cloud is a full service internet marketing company. They can design and implement a complete internet marketing campaign for companies that only incorporate what will be effective for their specific situation. SEO Tag Cloud utilizes the following services to make sure their clients are successful: web design, SEO, YouTube Marketing, Facebook Advertising and Pay-Per-Click marketing. To learn more, please visit: http://www.seotagcloud.com.