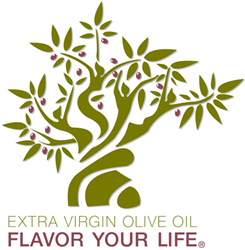 Bohemia, NY (PRWEB) March 28, 2014
Flavor Your Life, a European Union funded campaign that is dedicated to providing the latest in olive oil news,shares a recipe for a traditional Italian-style rustic salad consisting of onions, tomatoes, onions, parsley, pecorino dolce cheese, and extra virgin olive oil.
This recipe calls for the following ingredients:
2 medium onions
3 tomatoes cut in to 8 pieces
4 eggs, hard-boiled
3 tbsp parsley, chopped
1/2-cup pecorino dolce cheese, cubed
Pinch of salt
Pinch of chili powder
Extra virgin olive oil
First, peel and boil the onions in salted water with lemon and two tablespoons of vinegar for 10 minutes. Drain and chop into strips and set aside. Next, hard-boil the eggs for approximately 8-10 minutes and rinse until the eggs are cool. Peel off the shells and then slice into thin pieces.In a salad bowl, combine the cheese, eggs, and onions.Gently mix in the extra virgin olive oil, parsley, salt and chili powder.Add pepper to taste and garnish with extra parsley leaves. For an added taste of Italy, opt for Tuscan olive oil.
The Flavor Your Life campaign supported by the European Union, Unaprol and the Italian Ministry of Agriculture, is dedicated to providing the latest in industry news and health information about European extra virgin olive oil. Extra virgin olive oil enhances the flavors of your recipes while providing health benefits. Flavor Your Life campaign, the voice of olive oil production quality control, aims to educate consumers so they can make informed decisions when purchasing olive oil.