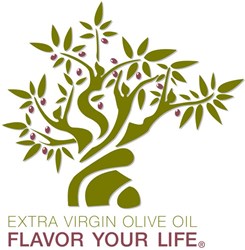 Bohemia, NY (PRWEB) January 27, 2014
Flavor Your Life, a European Union funded campaign dedicated to providing the latest in olive oil industry news, provides a look into the secret world of professional olive oil tasting.
Olive oil tasting is an ancient art form that is not particularly well known, especially in North America. Many do not know the meticulous processes that are entailed in tasting. Olive oil tasting is a recognized profession governed by the IOC, the International Olive Council. The oil is poured into a small, dark-colored glass in order to ensure that the color of the oil does not detract from the tasting. The contents are then swirled to invigorate the oil's aromas, which are then repeatedly inhaled. During this phase, the taster will be mindful of their first impression of the oil's fragrances.
After inhaling the oil's fragrances, a small quantity is sipped and held in the mouth between the lower lip and teeth, where it is then evaporated(also known as 'stripping'). Stripping is done to eliminate volatile components or gases from the olive oil. The air introduced into the oral cavity is then released through the nose in order to help complete the profile of the tasting, leaving the taster the task of interpreting and judging the sample submitted for evaluation. The taster then repeats this technique for every sample of extra virgin olive oil being judged in a competition. This process is also done when oils are being evaluated for the purpose of classification.
Flavor Your Life, a campaign supported by the European Union, Unaprol and the Italian Ministry of Agriculture, is dedicated to providing the latest in industry news and health information about European extra virgin olive oil. Extra virgin olive oil enhances the flavors of your recipes while providing health benefits. Flavor Your Life campaign, the voice of olive oil production quality control, aims to educate consumers so they can make informed decisions when purchasing olive oil.