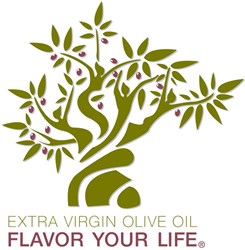 Bohemia, NY (PRWEB) February 01, 2014
Flavor Your Life, a European Union funded campaign dedicated to provide the latest in olive oil industry news, reveals a simple way to define and separate the flavors and textures present in different types of extra virgin olive oil. The following are considered favorable qualities that are associated with high-quality olive oils. Many oils can contain more than one flavor and/or texture.
o Bitter: A typical characteristic of oils made from green olives.
o Harmonious: Gives a sense of a perfect balance between the fragrance and the flavor.
o Sweet: Pleasant oil flavor, soft and gentle with a dense paste and continuous flavor.
o Fresh: Tastes like a freshly squeezed fruit,partially due to its subtle aromas.
o Fruity: Reminiscent of fresh and healthy olives picked in a perfect state of maturity.
o Intensely fruity: More prominent fragrances.
o Mature fruit: Oil produced from mature olives, giving off a light and sweet fragrance.
o Soft: Oil that gives a pleasant and soft feeling.
o Spicy: A tingly or sharp flavor that is felt across the wholemucus membrane of the mouth. It is a very distinctive characteristic of a quality, natural product that has low acidity and has maintained all its organoleptic and nutritional properties.
o Full: Balanced oil with very low acidity.
o Lively: Oil that has a strong, well defined personality and a good fruity flavor.
Flavor Your Life, a campaign supported by the European Union, Unaprol and the Italian Ministry of Agriculture, is dedicated to providing the latest in industry news and health information about European extra virgin olive oil. Extra virgin olive oil enhances the flavors of your recipes while providing health benefits. Flavor Your Life campaign, the voice of olive oil production quality control, aims to educate consumers so they can make informed decisions when purchasing olive oil.
#####