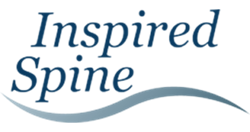 Inspired Spine's paper showed the revolutionary OLLIF procedure entailed reduced OR time and length of stay than TLIF procedures, saving substantial monies!
Las Vegas, Nevada (PRWEB) March 21, 2017
Inspired Spine recently presented its study on the Economic Performance of Oblique Lateral Lumbar Interbody Fusion (OLLIF) at the Spine Summit 2017 Meeting in Las Vegas, Nevada. The Spine Summit meeting is sponsored by the Congress of Neurological Surgeons and includes only industry leaders and innovative papers.
The Inspired Spine study looked retrospectively at 124 surgeries comparing the revolutionary OLLIF procedure versus the traditional open Transforaminal Lumbar Interbody Fusion (TLIF) procedure. Variables evaluated included surgery time, length of hospital stay, and blood loss. Board Certified neurosurgeon and OLLIF inventor Dr. Hamid Abbasi was the principal investigator for the study.
The outcomes between the two procedures showed the OLLIF had a 56% reduction in surgery time which equated to over an hour and a shorter hospital stay by 45%, which equated to approximately two days less. The study incorporated average surgery cost from the US Government Healthcare Cost and Utilization Project, which calculated to over $9500 savings per case with the OLLIF versus the TLIF.
When taking into consideration the total amount of spinal fusion procedures performed in the US in 2016, incorporating the OLLIF over the TLIF nationally would have saved hospitals over 2.7 billion dollars overall last year alone.
The conclusion of the research study was that the OLLIF significantly reduces per patient surgical and post-surgical costs compared to the TLIF procedure. Hospitals dealing with OR or hospital bed constraints may achieve greater throughput efficiency with the OLLIF procedure.
The Oblique Lateral Lumbar Interbody Fusion (OLLIF) is a Minnesota-born advancement in lumbar spinal disease management. This procedure has been demonstrated to be a game changer as an advanced minimally invasive spinal fusion alternative because, compared to open surgery, it substantially reduces recovery time. Early outcomes and a lack of complications demonstrate that the OLLIF is a promising procedure that has the potential to become the standard of care which could deliver billions of dollars in savings to the US healthcare system.
To read the full study visit the Cureus journal HERE. For more information on the OLLIF procedure visit Inspired Spine.
About Inspired Spine
Inspired Spine, a Minnesota-based advanced minimally invasive spinal surgery technology developer, has introduced and performed over 500 procedures using revolutionary new technologies and procedures in advanced minimally invasive systems. These new procedures are transforming how spinal surgeries are approached and can replace more traditional "open" spinal fusion surgeries. Inspired Spine is focused on the development of advanced minimally invasive surgical techniques, procedures and other health care technology to minimize or eliminate the physical and economic risks and discomfort that are created by the daily struggles of enduring back pain and its physical limitations. Learn more at http://inspiredspine.com/.
CONTACTS
For Inspired Spine
David Greene, MBA
(888) 378-2828
dgreene(at)theusleadnetwork(dot)com