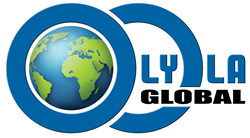 Over the years we have seen a dramatic increase in our international business. We opened up a division dedicated to handling the needs of our international customers in order to give them the same high level of specialized service
Villa Park, IL (PRWEB) January 30, 2015
Oly-Ola Edgings, a leading producer of premium grade 100% recycled commercial paver restraint and landscape edging products, announces the formation of Oly-Ola Global. This global division is dedicated to serving landscape architect and contractor customers around the world.
Oly-Ola Global integrates the North American expertise of Oly-Ola Edgings, Inc. with additional global capabilities, including recommending edgings for specific applications, referring landscape architects/contractors to our international distribution network, providing air and ocean rates from reliable freight forwarders, overseeing foreign shipments, and preparing international documents.
"Over the years we have seen a dramatic increase in our international business. We opened up a division dedicated to handling the needs of our international customers in order to give them the same high level of specialized service they would receive in the states," explains Aymie Clayton, vice president of Oly-Ola Edgings.
Oly-Ola Global can be reached by email at global(at)olyola(dot)com or visit http://olyola.com/worldwide-ship.php
For over 35 years, Oly-Ola Edgings, Inc., headquartered in Villa Park, Illinois, USA, has produced the most complete line of 100% recycled polyethylene/vinyl edging and paver restraints in the landscape industry. Oly-Ola promises the industry's strongest comprehensive domestic guarantee: 100% Plus for 20 Years Includes All Freight and Labor. Their shipping policy is hassle-free and orders are delivered by the industry's fastest shipping. They also maintain a large inventory 12 months a year, so there are no back orders. Oly-Ola has an international distributor network and supports many national and state landscape organizations.
For more information, please call or write:
Oly-Ola Edgings, Inc. 124 E. St. Charles Road, Villa Park, IL 60181
Phone: (800) 334-4647 Fax: (630) 833-0816
Website: http://www.olyola.com E-mail: edgings(at)olyola(dot)com