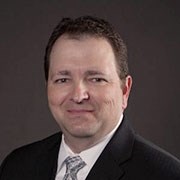 "These Champions continue to excel in a complex, ever-changing and increasingly competitive marketplace."
Frisco TX (PRWEB) February 01, 2014
Omega TeleServe, an independent telecom consulting firm, has been named an AT&T Solution Provider Champion in recognition of meeting sales revenue production goals and demonstrating superior customer service.
Each year AT&T rewards its best Solution Providers with the title of "Champion." In addition to meeting sales revenue production goals, to be a Champion, Solution Providers must also complete ongoing continuing education on AT&T products and services, as well as demonstrate superior customer service.
"We combine our own value-added services and customer account management expertise with AT&T's product portfolios, network, customer care and billing to provide our customers with the highest quality, most dependable products and services," noted Omega CEO Todd Williams.
Solution Providers are experts in AT&T's mobility, Virtual Private Networks (VPNs), hosting, cloud, security, voice, and data services.
"We are thrilled to see so many new companies join the ranks of Champions this year achieving this prestigious status," said Kevin Leonard, Vice President of AT&T's Alternate Channel Program. "These Champions continue to excel in a complex, ever-changing and increasingly competitive marketplace."
About Omega TeleServe: Omega TeleServe is an independent telecom consulting company that provides voice, data, internet, and mobility solutions for companies of all sizes. In addition to meeting the stringent requirements to become and AT&T Solution Provider, Omega has assembled a network of world-class partners that can provide a complete range of cost-effective, strategic telecommunications and cloud-based products and services. The company has offices in Dallas, Fort Worth, Houston, Bakersfield CA and Phoenix AZ.