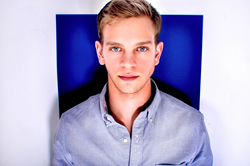 Oliver Monaco Group releases their latest album, OMG, at Lilypad in Cambridge, MA on Saturday, October 18th and at Arlene's Grocery in NYC on Saturday, November 1st.
New York, NY (PRWEB) October 08, 2014
Boston's own Oliver Monaco Group reaches from the ends of traditional and contemporary jazz, indie rock and funk with their debut album, OMG, to be released October 18th at the Lilypad in Cambridge, MA and Arlene's Grocery in New York City on Saturday, November 1st.
Oliver Monaco Group releases OMG
Saturday, October 18th
Lilypad
1353 Cambridge, St
Cambridge, MA
5PM ($10)
http://olivermonaco.com/event/1041664/83706841/oliver-monaco-group-cd-release-party-the-lilypad
Saturday, November 1st
Arlene's Grocery
95 Stanton St.
New York, NY
7PM ($10)
http://arlenesgrocery.tunestub.com/event.cfm?id=170175
Oliver Monaco Group formed in 2010 at Boston's historic Wally's Jazz Cafe, where they showcased their deep respect for the jazz tradition. There they focused on performing originals and covering their contemporary heroes like Brian Blade Fellowship, Snarky Puppy and Kneebody. The group's sound is comprised of Matt Hull on trumpet, Travis Bliss on tenor saxophone, Daniel Pugh on piano/keyboard, Daniel Raney on electric/acoustic bass, Max Holmberg on drums/percussion and Oliver Monaco on guitar and vocals.
Check out the latest single off of Oliver Monaco's new release. https://soundcloud.com/oliver-monaco/the-last-one-left/s-qDhcr
For more information or to schedule an interview, please contact Melissa Zeigler at Powderfinger Promotions: melissa(at)powderfingerpromo(dot)com.
Powderfinger Promotions–Independent Radio Promotion and Publicity. Since being founded in October 1994, Powderfinger has come to be regarded as a top indie radio promotion and publicity firm with ties across North America.