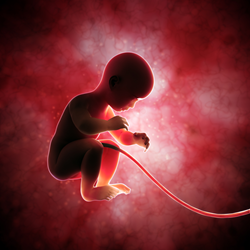 Women Health: How important is it ?
Los Angeles,CA (PRWEB) June 18, 2014
Gynecology-2014 will see an increased emphasis on research methodologies, recent discoveries in gynecology and women's health care. The International Conference and Exhibition on Women's Health, Gynecology & Obstetrics is anticipating huge gathering for the opening ceremony embracing adepts like Dr. Nicholas from University of North Dakota, USA; Dr. Michael Galloway, Wright State University, USA; Dr. Michael Kamrava, Reproductive Institute, USA; and many eminent Keynote speakers for the conference event.
At the outset when the 1st International Conference on Women's Health, Gynecology & Obstetrics is unfolding, OMICS Group have enumerated various recent advancements in maternal field for discussion including Maternal-Fetal Medicine, Urogynecology, Gynecological Endocrinology, Gynecological Oncology, Genitourinary Medicine, Family Planning, Infertility and many other topic which will certainly explore each and every aspect associated with women health.
Gynecology-2014 is aiming to explore and enhance the young talent by hosting International Poster Competition Award during the event. The Organizing Committee Members Dr. Michael Galloway & Dr. Michael Kamrava, our Keynote Guests, will be felicitating them personally for their remarkable work.
Dr. Srinubabu Gadela, the CEO of OMICS Group International, has a mission of making the scientific information Open Access and promulgated 300 peer-reviewed journals. OMICS Group organizes more than 150 International conferences annually in the field of Clinical, Medical, Pharmaceutical, Engineering, Chemistry, and Life sciences. OMICS Group International Science conferences particularly encourage the researchers in their early stages of career through Young Scientist Award and Scholars Central. It also welcomes student participation in conferences through Poster Presentations.
OMICS Group has close ties with more than 150 societies that promote academic, research and publications. In their mission to promote scientific discovery and knowledge dissemination, OMICS Group extends invitation for further collaboration and association. It also invites proposals from the enthusiastic participants to organize International Workshops and symposia that are both empirical and conceptual in an exploring environment, and which are open to all types of research methodologies both from academia and industry. B2B and Scientific Meetings organized by OMICS Group is an excellent platform to improve one to one interaction and to widen the network.
For further details related to this conference, please contact:
Paul Jason
Gynecology-2014
Medical Conferences
gynecology2014(at)omicsonline(dot)us
2360 Corporate Circle |Suite 400|Henderson |NV 89074-7722 |USA|
Tel +1-888-843-8169 | Fax +1-650-618-1417
http://omicsgroup.com/womens-health-gynecology-obstetrics-conference-2014/tentative-program.pdf