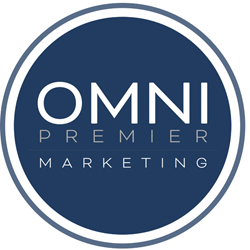 Words cannot describe how fortunate we are to have Paul on board to help us build our presence in the dental community. Bringing Paul on our team strategically allows us to build on what we do and why we do it.
DENVER (PRWEB) January 10, 2019
Omni Premier Marketing announces the addition of Paul Jerez as Director of Dental Business Development. Paul Jerez will oversee Omni's expansion into the Dental Practice Marketing, as well as working in a consultative role with dental practices nationwide to build new patient growth.
Paul, a veteran of the banking industry, has been assisting medical and dental practices to obtain financing for new practice start-ups, sales and transitions. Paul has extensive knowledge of the day-to-day operation of dental practices, as well as relationships that enable him to find solutions for the challenges many practices face.
Prior to joining Omni Premier, Paul most recently worked as a banker for Sunflower Bank. Before his time at Sunflower Bank, Paul was a banker at Commerce Bank. Paul has a strong belief in supporting and serving the dental community. He serves as President-Elect on the board of Kids In Need of Dentistry (KIND), volunteers with Colorado Mission of Mercy, and invests time in helping young dentists and dental students as they begin their professional careers.
"Words cannot describe how fortunate we are to have Paul on board," said Patrick Chavoustie, founder and CEO of Omni. "Bringing Paul on our team strategically allows us to build on what we do and why we do it. Creating the best websites and marketing outcomes for Medical and Dental clients is our pulse; when we made a decision as a company to offer more value than anyone else in our niche, we envisioned someone like Paul would be needed to take us to the next level with our dental clients. Now we have him! Every day, we wake up with the goal of being better than we were the day before, which is why we hired Paul."
Also in January, Omni Premier Marketing is excited to announce the promotion of Kaitlynne Tatum, who was previously working in PR and social media for the company. Ms. Tatum played a significant role in Omni Premier's recent rebranding from Omni Medical Marketing to Omni Premier Marketing.
Kaitlynne will now be taking over as the Director of Marketing for Omni Premier. She has invested the last two years at Omni gaining experience in multiple departments. Kaitlynne is known for engaging medical and dental clients with their audience. Kaitlynne also manages day-to-day projects for the company including public relations, marketing, content creation, SEO and medical and dental website design project management.
"Kaitlynne has been a part of the team, vision and mission of our team for quite some time. It was a no-brainer to promote her to this position," said Patrick Chavoustie. "Kaitlynne, day-in and day-out does what needs to be done to help us create and maintain raving fans. Doctors and dentists demand the best websites, the best marketing, and great communication. Kaitlynne understands those demands and has constantly been a favorite of clients; she has earned this promotion."
Omni Premier will be attending the Rocky Mountain Dental Convention (RMDC). Both Kaitlynne and Paul will be representing Omni Premier Marketing.