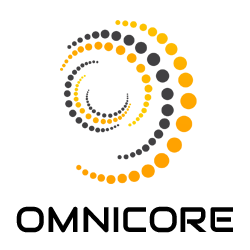 We have a strong grasp on our values, who we are, and what experience we bring to the table. We're excited to share this with our clients and we're already receiving positive feedback, especially regarding our expanded service offerings. - Muhammad
London, UK (PRWEB) October 02, 2013
The world of digital marketing is growing and one agency had rebranded itself in an effort to be a complete solution for businesses of all industries and types.
In the realm of content creation, 70% of marketers say that content marketing has increased their brand awareness; 59% believe it supports sales growth; and 45% say it has reduced their advertising costs, as reported by iMedia Connection.
Adding to this, a new report from eMarketer says that the retail industry in the United States will spend $9.42 billion this year alone on paid digital media. By 2017, that number is expected to grow to $13.5 billion, a 10.5 percent compound annual growth rate.
The SEO Compass, a website optimization firm, has recently rebranded itself as Omnicore Agency, a full-service and comprehensive digital marketing agency. This change, which occurred in July 2013, is heralded by Co-Founder and CEO, Muhammad Ali, who created the business in 2009.
"We're positioned for growth and we wanted a fresh approach, a new look, and an energized perspective to take our company to the next level," said Ali. "We've always been active in our industry and focused on optimizing user experiences for the web, but now, we've become so much more."
Previously, The SEO Compass focused primarily on website optimization services. As Omnicore Agency, it has expanded its portfolio of services to include conversion optimization, reputation management, custom analytics, pay-per-click campaign management, and social media management, in addition to conversion optimization and search engine optimization services.
"We want to be responsive to the changing needs of businesses in our industry," said Ali. "Our team has the experience, knowledge, and drive to offer complete and comprehensive service to any business, in any industry, who wants to succeed online."
The rebranding process for Omnicore Agency began earlier in the year, as Ali and his partner, Co-Founder and CMO Salman Aslam observed changes in their client base and industry. "It was a long but incredibly rewarding process," said Ali.
"We needed to adapt ourselves to what we were seeing, and what we saw was a need for a digital agency that can do it all," said Aslam. "Our new brand embodies the idea that a business can trust in one group, one provider, one partner for everything they need in digital marketing."
Over the next few months, the Omnicore Agency team developed a new content strategy, new service packages, and relaunched their full-service digital marketing website, OmnicoreAgency.com.
"Although we have offices in two countries (the United Kingdom and Pakistan), we feel that best practices within digital marketing remain the same internationally," said Ali. "We understand the nuances that come into play when marketing to different groups in different locations. Our team puts that knowledge to work by developing creative campaigns that are sensitive to the unique needs of each business and each target audience."
Omnicore Agency has also gained recognition within the online marketing community experts as part of the rebranding, gaining additional certifications from MarketMotive, Digital Marketing Institute, Hubspot Inbound Marketing University and through several Google platforms, including Google Analytics and Google AdWords.
"One of our guiding principles is the idea that we can do today what others will learn tomorrow. We do our best to stay ahead of the curve and deliver only excellence in our services. We invest in the education of our team heavily," said Aslam. "We don't just want to train our team – we also want to encourage them to be thought leaders within our industry. We look forward to creating resources to help businesses and other marketing professionals under our new brand."
In the coming months, Omnicore Agency will be releasing client case studies, ebooks, and webinars as part of this goal.
About Omnicore Agency
With offices in the UK and Pakistan, Omnicore Agency is a full-service digital marketing agency dedicated to providing excellence in SEM, SEO, analytics, conversion optimization, and social media. Originally founded as The SEO Compass in 2009, Omnicore Agency's recent rebranding is an exciting new chapter in this company's history. Our team holds both Google AdWords and Google Analytics certifications, as well as training and recognition from industry leaders such as Inbound Marketing University and MarketMotive. To learn more about who we are, what we do, and how we can help your business succeed, visit us at OmnicoreAgency.com.