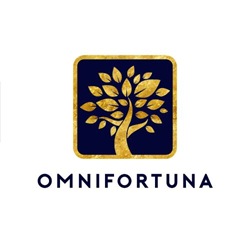 Consumers are now connected to their mobile devices as if it were an extra limb
(PRWEB) July 01, 2016
Millennials are split into two segments; younger millennials (aged 18-24) and older millennials (25 to 34). In today's digital environment the majority of brand-related conversations are situated on social media networks, and its hardly surprising that 37 percent of younger US millennials said that they feel as if they are 'missing something' if they don't check their Facebook or Twitter feed every day, compared with 23 percent of non-millennials.
About Omnifortuna, Inc.: http://www.omnifortuna.org/about/
Consumers are now connected to their mobile devices as if it were an extra limb, and Omnifortuna, Inc. have outlined 5 ways in which millennials are influencing the marketing environment of today:
1) Their research.
Millennial consumers are savvy, and know the best ways to research a product or service and on which platforms to conduct their search. Millennials also use their wider social networks to seek out opinions, and their purchasing decisions are influenced by five people on average, compared with three for boomers. (Bcg Perspectives, 2016)
2) Their engagement expectations.
Omnifortuna, Inc. believes that it is more difficult to convince a U.S. millennial than an older U.S. consumer that a brand is relevant to him or her through traditional marketing methods. This is why the firm designs innovative marketing campaigns that truly captivate their target audience. To sustain millennial loyalty to their brands, it is claimed that companies must engage millennials as individuals, and in small groups through direct, two-way communications (Bcg Perspectives, 2016). Omnifortuna, Inc. believes that their direct approach is what sees them perform best with this demographic, as millennials expect brands to provide interaction opportunities so that they can be listened to anywhere and anytime, through a meaningful and personal communication channel (Bcg Perspectives, 2016).
3) Their relationship with brands.
Millennials identify with brands more personally and emotionally than do older generations, and Omnifortuna, Inc. believes that this is due to widespread market saturation and the availability of choice. Fifty percent of U.S. millennials ages 18 to 24 agree that brands 'say something about who I am, my values, and where I fit in' which supports Omnifortuna, Inc.'s claim (Bcg Perspectives, 2016).
Omnifortuna, Inc. is a dynamic and professional promotions and sales agency based in Miami. The agency develops innovative promotional campaigns for a range of national clients throughout the USA. These campaigns are unique, focused, and cater to the personalized interactions between their clients' brands that consumers demands in 2016.
Omnifortuna, Inc. embrace the millennial generation by seeking out their talents, and utilising their feedback to ensure their clients' campaigns are accurately targeting consumers with similar demographics. They often hire from the millennial pool due because of their fresh and innovative ideas that truly resonates with their clients' target audience. The firm believes that when a business identifies what exactly motivates and drives millennials, they will be thoroughly impressed at how adaptable, hard working and tech-savvy they really are.
Source: https://www.bcgperspectives.com/content/articles/marketing_center_consumer_customer_insight_how_millennials_changing_marketing_forever/?chapter=3