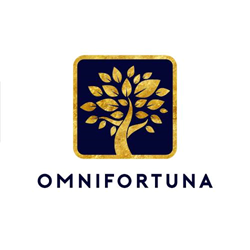 We have meticulously earmarked and designated these locations as part of a wider strategy to create personalized interactions between brands and customers
Miami, Florida (PRWEB) March 20, 2017
The Miami-based outsourced sales and marketing experts are planning to grow their office locations from 9 to 12 by the end of 2017, and have specifically targeted Boca Raton, Fort Lauderdale, and West Palm Beach.
About Omnifortuna, Inc.: http://www.omnifortuna.org/about/
Managing Director Ryan Tracy feels assured that their winning formula is what will enable them to achieve these ambitious growth goals for the rest of the year. In Mr Tracy's words,
"Our expansion is not growth for the sake of growth. We have meticulously earmarked and designated these locations as part of a wider strategy to create personalized interactions between brands and customers which are large in scale, and high in quality."
The firm has previously gone on record warning businesses against rushed and irresponsible growth, and Omnifortuna, Inc. maintain that their new push is a culmination of growing organically for exactly 1 year on March 16th - regardless of any new budgets or additional financing. Indeed, smart, sensible growth has been high up on the agenda for Omnifortuna, Inc. since last year, and this year's new budget will aid them in their mission to expand their cost-effective marketing services by October - just in time for the holiday season.
Omnifortuna, Inc. is a dynamic and professional promotions and sales agency based in Miami. The agency conducts strategic consulting for promotions and sales event campaigns that focus on personalized interactions between their clients' brands and their customers.
In addition to the strategic benefits of taking control of South Florida, Omnifortuna, Inc. are pushing to augment their standing as a market leader in outsourced sales. They are currently contracted to consult, develop, manage and build sales forces for the in-store big box retail and business-to-business promotion and sales event sectors.