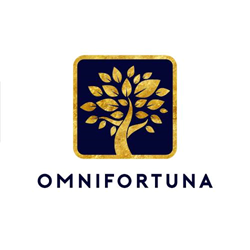 "By carefully planning and implementing sales tactics ahead of the time, we see a noticeable growth in sales, and a much higher quality of client feedback."
Miami, Florida (PRWEB) April 03, 2017
The Miami-based marketing experts have noticed visible similarities in the same cyclical events year on year, and believe the transition of quarters proves how consumer behavior is patterned. Omnifortuna, Inc's owner Ryan Tracy sheds light on the recurring behaviors and how he now readily anticipates the varying customer trends, noting how monitoring this behavior allows his company time to prepare for optimal execution of sales.
About: http://www.omnifortuna.org/about/
Mr. Tracy explains how, regardless of market changes, the October, November, December quarter proves to be the busiest, most profitable time for Omnifortuna, Inc year in year out. The holiday time brings more compounded foot traffic to the company's front door, and anticipating this influx in business traffic gives the firm valuable time to prepare. By predicting how each quarter is going to pan out, Omnifortuna, Inc are rewarded with more time to prepare for their busiest times.
Alternately, going by previous years Mr. Tracy considers the January – March period to be a transitional quarter. For this reason the Managing Director thinks this is a good time to try new things in campaigns for this period. The Springtime quarter of April – June typically sees a huge boom in recruitment. With the prestigious Miami-Dade nearby (the largest college in the U.S visited last year by President Obama) the number of impressive young professionals in Omnifortuna, Inc's direct recruitment area, is growing. Mr. Tracy believes this is something which must be taken advantage off, and encourages a boost in recruitment during the April - June period, to maximize interest from recent graduates.
"Predictable consumer habits allow us to be more mobilized and stimulated," the Managing Director says. "By carefully planning and implementing sales tactics ahead of the time, we see a noticeable growth in sales, and a much higher quality of client feedback."
Omnifortuna, Inc are constantly developing new sales and marketing strategies to ensure they are offering the highest possible quality of services. In line with the constantly changing market, the firm accurately adapt their services to evolve alongside the developing industry. This means Omnifortuna, Inc are always creating fresh, dynamic campaigns carefully tailored to their client's target audience.