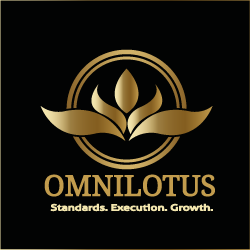 In some cases, advertisers want a consumer backlash, believing the outrage will bring attention to their products and attract more rebellious folk.
London, UK (PRWEB) January 13, 2015
Shock advertising is often used to grab the attention of consumers. Advertising that relies on controversial themes is likely to cause problems for a business. But in some cases, the advertisers want the consumer backlash, believing the outrage will bring attention to their products and attract more rebellious folk. But for most small businesses, controversial advertising causes more problems than it's worth. This is known as the third person effect.
About Omnilotus: http://www.omnilotus.co.uk/about/
Omnilotus believe that the third-person effect presents a problem for advertisers who use controversial images or subjects, as well as for advertisers who promote products deemed controversial. This is because consumers might consider a message dangerous, not because it has a negative effect on them, but because they believe it will have negative effects on others. For example, a television commercial that uses violent imagery to promote a product. Even viewers who regularly watch programs that contain worse imagery might be offended by the commercial. They fear others don't have the self-control they do, so they imagine the commercial will have negative consequences.
A report written by David Frey, titled 'The power of controversy advertising' published on marketingbestpractices.com reveals how a well-known CEO dressed up in a white wedding dress and showed up to launch his Bridal business. The same CEO when launching his cell phone company, was lifted up in a crane in Times Square wearing a body suit to make him look nude with a virgin cell phone covering his loins (the stunt was to reinforce his cell phone message of "no hidden charges"). Omnilotus believe that each of these stunts, and dozens more the famous CEO and entrepreneur has done, has added to his personal popularity and his brand recognition, but adds that shock advertising must be used with caution.
Omnilotus is an outsourced sales and marketing firm based in London. The firm use direct marketing techniques to increase client's market share. The firm has found that personalised direct marketing campaigns are more effective than traditional forms of advertising that include TV, poster and online advertising. This is because the firm can build a relationship at the initial point of sale which is then maintained during the customer/client relationship.