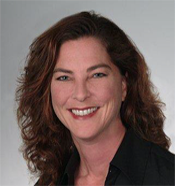 We are excited to have someone of Amanda's caliber play such a key role in the launch of RiskFit™, and in our continued growth and success. - Michelle Foster Earle, President of OmniSure
Austin, TX (PRWEB) February 25, 2016
OmniSure Consulting Group (http://www.omnisure.com) announced today that Amanda Budak, RN, CBN, PhD, has joined the firm as Vice President of Clinical Operations in order to further develop their extensive network of clinical risk specialists, and their highly popular repository of healthcare risk management content, including videos, podcasts, tips, tools, sample policies and procedures, training materials, checklists and more. Dr. Budak comes with a wealth of clinical risk management consulting experience having spent the past five years providing clinical risk consulting for the well-known law firm Stevens and Lee, LLC, as the executive director of their partner company SE Healthcare Quality Consulting. In her new role, Dr. Budak will lead the development of content for OmniSure's latest product offering – RiskFit™ (https://www.riskfitness.com/) – an exclusive community of healthcare and human service professionals who enjoy services such as Advice-On-Demand, uniquely tailored Risk Fitness™ programs, and interactive tools for tracking and rewarding their progress toward reaching their professional, compliance, and patient safety goals.
As a former healthcare administrator and bariatric nurse, Dr. Budak has over 23 years of clinical and executive health care experience. She has provided an array of consulting services to physicians, hospitals and other health care organizations, assisted medical malpractice defense lawyers with clinical case analysis, and worked in both clinical and management capacities in a variety of health care settings, including bariatric surgery programs, digestive disease, cancer treatment, clinical research, emergency departments and surgical trauma intensive care units. She is also widely published in medical research journals.
Michelle Foster Earle, President of OmniSure Consulting Group, said, "Amanda's wealth of knowledge and experience, her work with medical malpractice defense, and her history of creating and publishing risk management guides and articles make her an excellent addition to our team. We are excited to have someone of her caliber play such a key role in the launch of RiskFit™, and in our continued growth and success."
About OmniSure Consulting Group
OmniSure Consulting Group is a nationally-sourced consulting firm with exceptional clinical and professional risk management solutions for medical practices, hospitals, healthcare facilities, senior care, human and social services and other professional organizations. OmniSure's diverse network of industry experts, each with many years of experience and deep industry knowledge in their respective fields, works together as a team to solve problems, create solutions, and apply their collective wisdom to the most challenging patient safety, regulatory, liability, and compliance needs.